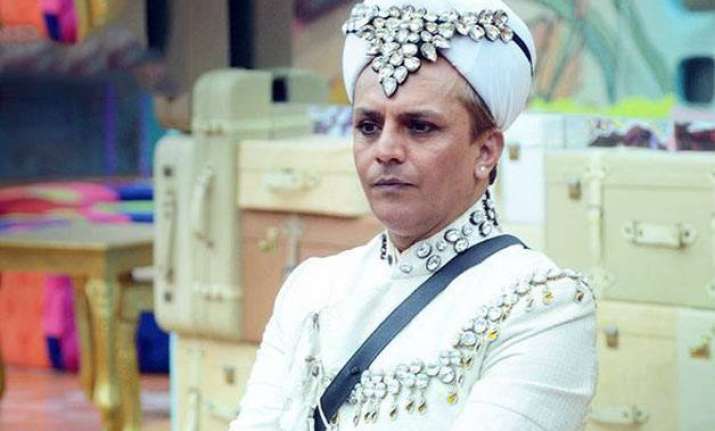 New Delhi: The popular reality show Bigg Boss 9 is heading towards its finale and with every new episode it is getting more provocative. All thanks to the new entrant of the show Imam Siddique.
The fashion stylist has indeed heated up the show with his weird task and attitude.
But this is not the first time Imam has entered Bigg Boss. He was a participant of BB6 and was quite popular for his behaviour and signature line 'time-out'. He even ended up messing with host Salman Khan. He indeed was the most controversial and popular contestant of that season.
Probably this is why the show makers thought to bring Imam in BB9 so that he will bring some more twists and turns to the show, which he is doing pretty well at the moment.
But apart from Imam and his weird tasks what else is grabbing the eyeballs is the recent buzz about Imam's fees for entering Bigg Boss 9.
According to the gossip mills, Imam Siddique is being paid more than any the contestant of BB9.
Imam is reportedly being paid almost Rs 1 crore for his one-week stay in the Bigg Boss house.
Shocked?
Well, it's true. As per the media reports, the contestants of BB9 are paid on a weekly basis depending upon their popularity on the show.
The least popular contestants come under the bottom level and their weekly fee starts from Rs 3 lakh, mid-level contestants are paid around Rs 4 lakh and the highest weekly fee of up to Rs 5 lakh is reserved for the most popular contestants, falling under the top-level category.
As Imam is being introduced at such a crucial point of the show, he has, reportedly, charged a whopping amount of Rs. 1crore from the show makers.
If the rumours are true, then Imam has actually been paid much more than the winning amount of the show as well which happens to be Rs. 40 lakhs.
No wonder Imam is leaving no stone unturned to prove his worth. Let's see what else he does to spice up Bigg Boss 9 even more during his stay.