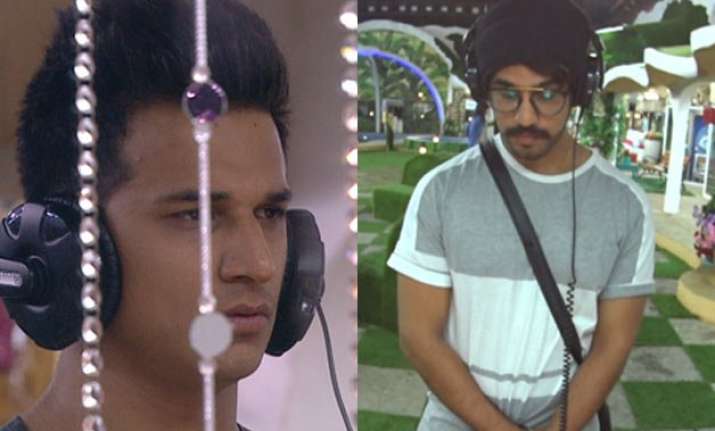 New Delhi: The ninth edition of reality TV show Bigg Boss is going on in full swing and has viewers hooked up with loads of action each day. The past two weeks of the show did not see many fights and arguments; something which is a common sight in this show.
Maybe, because all the contestants are playing it safe. No one wants to be the bad person who is disliked by the audiences. But then, what is Bigg Boss without any masala?
To add the right tinge of entertainment to the show, inmates saw a new guest in the house; Bigg Boss Baba. The baba was to tell the past and future of the contestants in the show, but only to the ones who are nominated.
While what Baba told the rest of the contestants aren't that attention grabbing, his teachings to Prince Narula and Suyyash Rai definitely make it to the list. Baba made Suyyash listen what his sister had to say about his performance in the show. He advised him to play the show as a single player and not as Kishwer's boyfriend. This had an impact on Suyyash and he was seen behaving in a cold manner with Kishwer.
On the other hand, Prince also got his share of advice. The Baba told Prince that in the past two weeks he has not even managed to become the 'rank' (servant) of the house, let alone 'raja' (King). Prince was shaken by these honest remarks and he confided in Rochelle what he learnt. He also vouched that he will break his shell of pretense and work towards winning the show.
What do you think? Will Baba's knowledge change Prince and Suyyash forever? Leave your thoughts in the comments section.