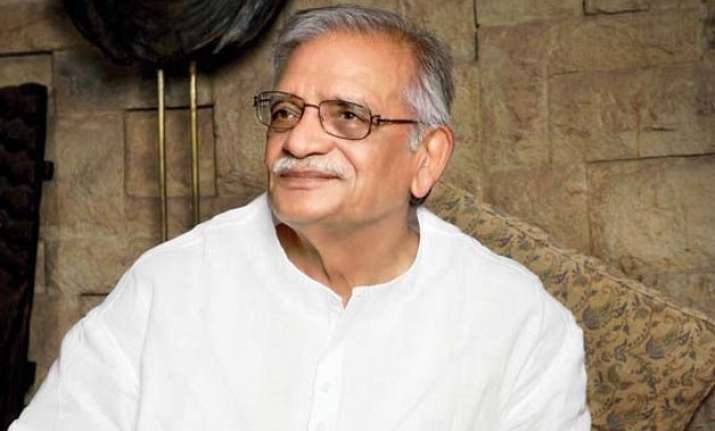 New Delhi: Rudyard Kipling once said, "Words are, of course, the most powerful drug used by mankind."
This has been well proved by writer Gulzar, who with his magical words has managed to rule the hearts of millions.
A noted lyricist and director, Gulzar has always tried to present every emotion with a new meaning, making it more expressive and meaningful.
Gulzar is known for mastering the art of playing with words as he can say complicated things in simple words and can also make simple words turn cryptic.
So, as this legend of Indian cinema celebrates his 82nd birthday, we bring to you five of his best written songs which ruled the charts and have been evergreen hits:
Also Read: 5 movies directed by the legendary Gulzar you must watch!
Aanewala Pal Janewala Hai (Golmaal)
Directed by Hrishikesh Mukherjee, Golmaal became a blockbuster movie in the year 1979.
While the music for Golmaal was given by R. D Burman, Gulzaar wrote a remarkable number for the film – 'Aanewala Pal Jaanewala Hai' which was filmed on Amol Palekar and Bindiya Goswami.
The film was nominated in several categories of the Filmfare awards and Gulzar won the Filmfare Best Lyricist Award for this song, apart from Amol Palekar and Utpal Dutt who won the award for Best Actor and Best Comedian respectively.
Tujhse Naaraz Nahin Zindagi (Masoom)
It was in 1983 that film-maker Shekhar Kapur made his directorial debut with 'Masoom'. However, Gulzar's dialogues and lyrics gave the movie a lifeline.
Remember the song 'Lakdi Ki Kathi', that we have been singing since our childhood? It was Gulzar's magical pen behind that wonderful song.
However, Gulzar won the Filmfare Best Lyricist Award for the song 'Tujhse Naaraz Nahin Zindagi' from 'Masoom' where he has expressed the pain of a woman who has been cheated by her husband but is also aware that his illegitimate son should not bear the burden of his father's infidelity. Those words really have a magic in them.
Mera Kuch Samaan (Ijazat)
Gulzar gave Indian cinema another masterpiece with 'Ijazat' in 1987. While the movie was directed by Gulzar himself, he also penned down an incredible song for the film – 'Mera Kuch Samaan'.
Asha Bhosle had sung the song to music given by R.D Burman, and this is known as one of her most popular songs till date.
Interestingly, R.D. Burman mocked the lyrics when Gulzar showed him the unusual non-rhyming lyrics for the first time. However, when composed, the song turned out to be a complete masterpiece.
Gulzar won the National Film Award for Best Lyrics and Filmfare Best Lyricist Award for this song.
Jai Ho (Slumdog Millionaire)
Another magnificent song penned by Gulzar, 'Jai Ho' was composed by A.R. Rahman for 'Slumdog Millionaire'.
The lyrics are a combination of Hindi, Urdu and Punjabi languages and both Rahman and Gulzar believed the song had "immense potential".
While Rahman considers the Oscar winning song as one of his best creations, 'Jai Ho' received universally favorable reviews from the music critics.
Gulzar won an Academy Award for Best Original Song in 2008 and a Grammy Award for Best Song Written for a Motion Picture, Television or Other Visual Media in 2010 for the song.
Gulzar penned the beautiful song 'Tere Bina Zindagi Se Koi' for his film 'Aandhi' released in 1975.
The film, starring Sanjeev Kumar and Suchitra Sen, was also directed and produced by Gulzar himself.
The film was alleged to be based on the life of former PM Indira Gandhi and her relationship with her estranged husband.  
The song is picturised on the lead couple and Gulzar even got nominated at the Filmfare Awards for Best Lyricist for this song