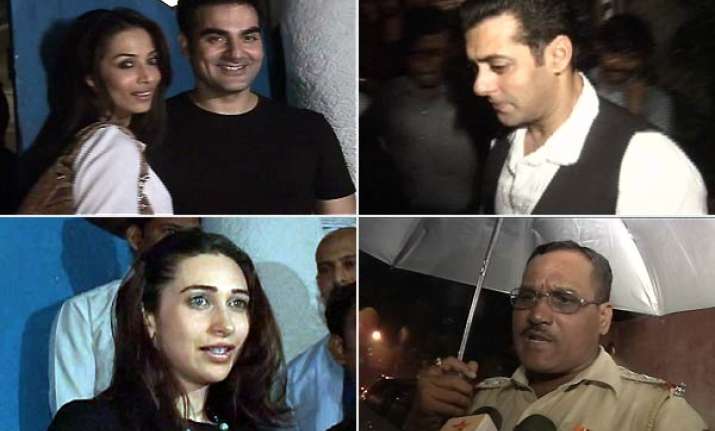 Mumbai, Aug 4 : Bollywood star Salman Khan's brother Arbaaz had a lively birthday bash at the V Lounge in Bandra on Wednesday night.

The party was attended by Salman Khan and his family members, Arbaaz and his wife Malaika, Malaika's sister Amrita Arora Khan and her husband Shakeel Khan, choreographer Farah Khan and her husband Shirish Kunder, actrss Karisma Kapoor, Chunky Pandey, Sunjay Kapur and several other Bollywood personalities.

The birthday bash went on till 2.30 am when police came and put a stop to the noisy gathering. High-profile bashes in Mumbai are allowed only upto 1.30 am.