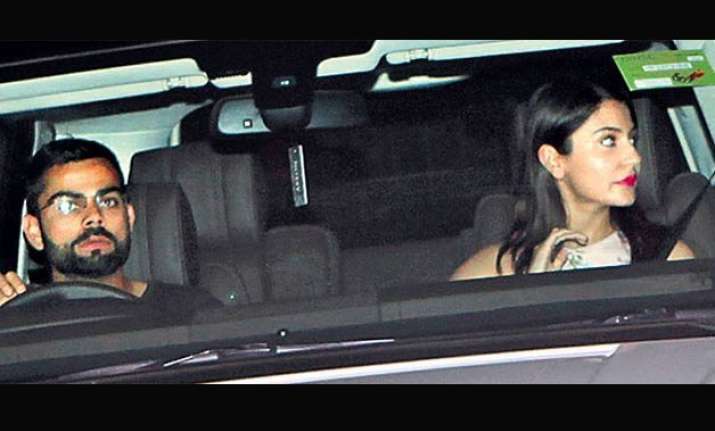 Anushka Sharma and Virat Kohli dine together
New Delhi
: Recently, cricketer
Virat Kohli
and Bollywood actress
Anushka Sharma
became victims of the Twitterati's wrath, when the actress was blamed for Kohli's dismal performance at the ICC Cricket World Cup 2015.
However, despite being harrowed for her beau's poor performance in the match and Team India's subsequent loss at the World Cup semifinals, it seems that nothing can stop the damsel from  painting the town red.
Both Anushka and Virat are currently in Delhi to attend Suresh Raina's wedding scheduled for April 3.
According to a report in Hindustan Times, during their stay in the capital, Anushka visited the Kohli residence in Meera Bagh and spent some time with Virat's family.
The couple was also spotted enjoying dinner at a high-end restaurant on Monday.   
Of late, Anushka had travelled to Sydney to watch India take on the home team and that made her the butt of unjustified ridicule on social media. Virat scored only one run before he walked back to the pavilion.
Meanwhile, reports suggest that Anushka might perform at the opening ceremony of IPL 8 in Kolkata on April 7, but the lady is yet to give a confirmation.