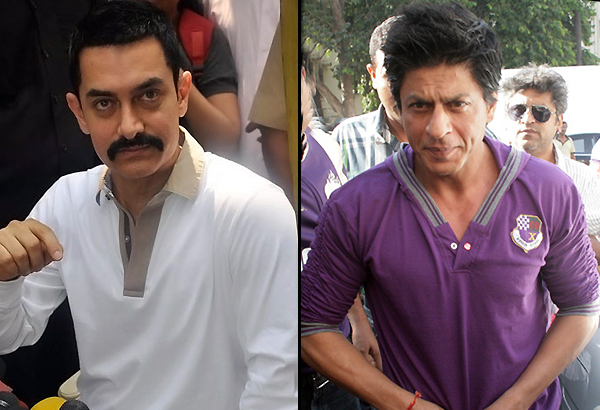 Bollywood star Aamir Khan has refused to do a TV show because it is produced by Shah Rukh Khan's production house, says a media report.

Aamir, the report says, has refused to be a part of UTV Star's show Live My Life, which tracks a celeb's life for a day, simply because it is being produced by SRK's Red Chillies Entertainment!

The report quotes a source: "They wanted to kickstart the show with Aamir because the concept of the show has been generating a lot of attention, and obviously a big name would give it that much of a boost. Aamir is doing so well these days that he couldn't have been a better name to commence the show with. But unfortunately things did not work out."

Interestingly, no one thought Aamir would refuse the show as he has a very good relationship with the company.

In fact, some of the actor's biggest films have been co-produced by UTV. But apparently after initially agreeing to be part of Live My Life, the deal fell through when he learnt of SRK's involvement.

The last time both Aamir and SRK were seen on one platform was at the premiere of Aamir's Three Idiots in 2009, where both of them maintained that all is well.

But, clearly, with all three Khans (the third being Salman of course) being at loggerheads when it comes to films, it's not a surprise that it trickles down to other areas of work, too.

The report quotes the source: "Imran Khan is part of the show now, so I guess that was not really a problem. Aamir has been pretty busy with his own TV show that he hasn't had the time to look elsewhere."