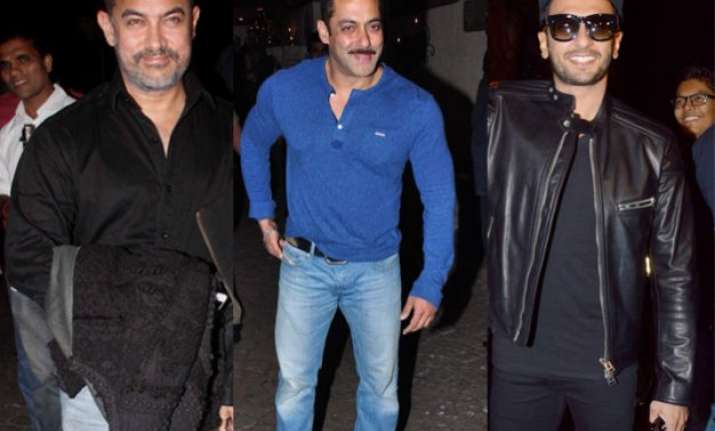 New Delhi: Bollywood actors Aamir Khan, Salman Khan and Ranveer Singh have more in common than you can think of. Other than giving blockbuster movies and delivering heart-wrenching performances, these actors are taking risks with their choice of roles to perfect what they have.
We have seen the bulky avatar of Aamir Khan for his upcoming movie 'Dangal'. It was said that for his role of wrestler Mahavir Singh Phogat, Aamir ate two dinners. And now he will have to lose it all. According to buzz, he will have to shed 25 kg to play the younger version of Mahavir.
Like Aamir, his close friend Salman Khan who is also essaying the role of a wrestler in 'Sultan' put on weight. Salman followed a strict regime to gain more muscle mass for the movie's character. Since the movie revolves around the ups and downs in the life of a wrestler, Salman will shed weight too, to nail the part where his character hits a rough patch in life.
The trend of going through mammoth body changes caught up with Ranveer Singh. For his last movie Bajirao Mastani, Ranveer built a toned body. But for the climax of the epic love drama, he bid goodbye to his leaned structure to look like a warrior who lost his love.
Goes without saying that our actors are ready to do all it takes to look real on screen. Even if it means their health takes a backseat.