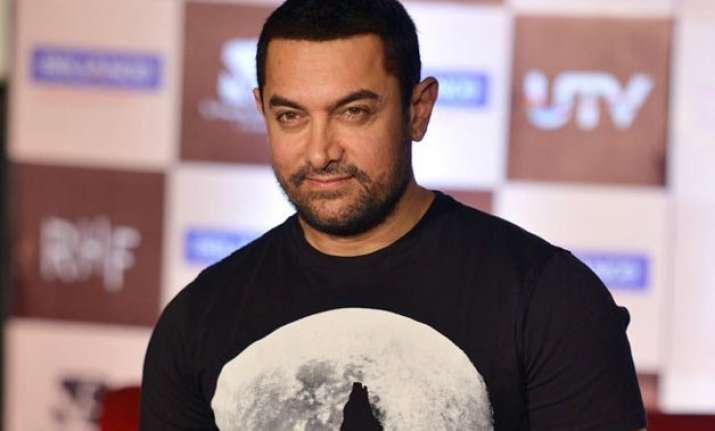 New Delhi: Bollywood superstar Aamir Khan is in the midst of a fresh spate of controversy over his comments on intolerance. This time though, it is for a different stand on the matter that the Twitteratti have not taken kindly to.
The 'PK' star landed himself amidst of a wrangle after he took a U-turn on his remarks over rising intolerance in India.
"I love my country, I was born here and I will die here. I have never thought of leaving India and will never take such a step. I never said India is intolerant or I want to leave the country... these two things have been said to everyone. So, obviously, people will get hurt and I understand their emotions. I am not surprised they are angry with me. But, there is no truth to this all," Aamir said recently.
Aamir had earlier sparked a controversial debate after he talked about how his wife Kiran Rao was scared of staying in India and had suggested leaving the country in view of certain incidents.
"When I chat with Kiran at home, she says 'Should we move out of India?' That's a disastrous and big statement for Kiran to make. She fears for her child. She fears about what the atmosphere around us will be. She feels scared to open the newspapers every day," the 50-year-old actor said.
Aamir's straight denial to comments alluded to him in the recent months is being viewed as a direct impact of  the box office failure of Dilwale.
'Dilwale' actor Shah Rukh Khan had said on his 50th birthday that there is "extreme intolerance in India". His remarks sparked a controversy and the superstar faced severe backlash from across quarters.
King Khan himself admitted that the box-office collection of his film 'Dilwale' was adversely affected due to protests by those who 'misinterpreted' and 'misconstrued' his comments on intolerance in the country.
And while Aamir Khan is all set to hit the silver screen with his forthcoming movie 'Dangal' this year, his about-turn on his intolerance remarks has been termed as 'opportunistic'.
In fact, Aamir's withdrawal from his statement hasn't gone down well with the people and micro-blogging site Twitter has been flooded with anti-Aamir Khan tweets and their plans to 'boycott Dangal'.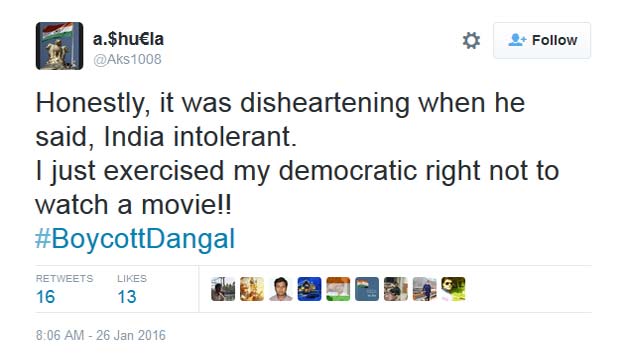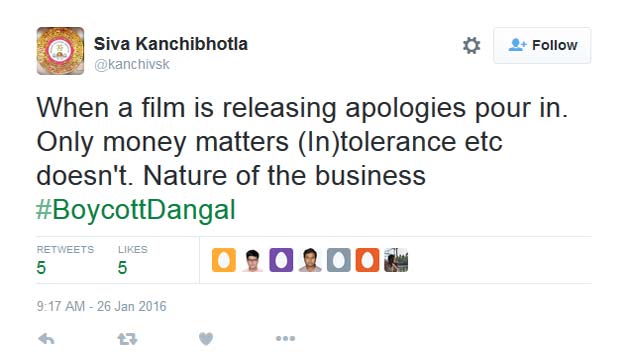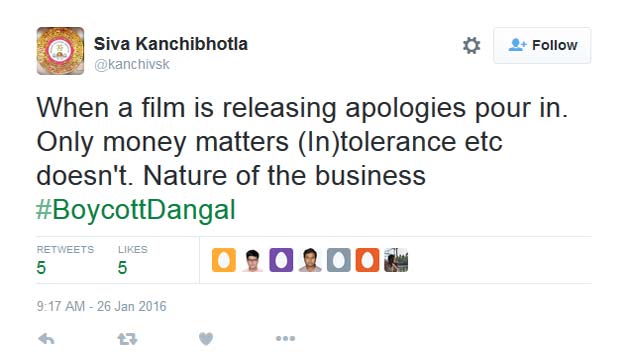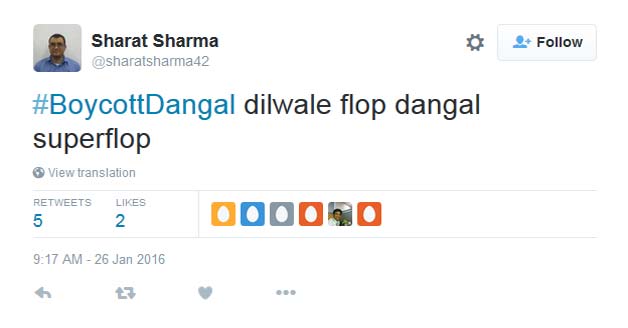 Whether Aamir made the fresh statement in view of his forthcoming movie 'Dangal' or it was just a clarification of his previous remarks, Bollywood's Mr. Perfectionist has once again landed himself in a soup.
Whether people actually boycott 'Dangal' because of Aamir's remarks – only time will tell.