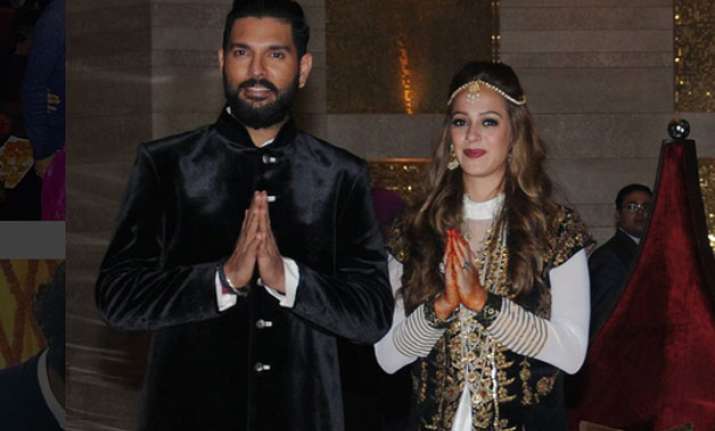 Cricketer Yuvraj Singh and actress Hazel Keech tied nuptial knot yesterday in the presence of their close friends and family. They may have taken the plunge, but the celebrity couple is yet to decide a honeymoon destination.
Hazel and Yuvraj, according to reports, are facing problems in finalising the destination of honeymoon because of their different opinions.
Wife Hazel, in an interview, said that she wanted to go to Hawaii and do surfing. She wished her husband Yuvi would take part in the sport with her but the cricketer has some other plans. Hazel revealed that since Yuvraj does a lot of hard work while playing, he want to sit and relax during trips.
"He becomes a vegetable. So we are having a little bit of a discussion between us whether to be adventurous or be very lazy," Hazel was quoted by an entertainment portal.
Earlier reports suggested that the couple was planning to go to Miami or Bora Bora island. But now grapevine is abuzz that Yuvraj wishes to go to Australia. All this has led the couple's honeymoon's itinerary hanging in the air.
Let us see if they find a solution to this problem.
Though, Yuvraj and Hazel got hitched yesterday, the celebrations are far from over. After a Punjabi wedding, they will have a second wedding in Goa. Their reception too is expected to be a star studded one to be attended by who's who of Bollywood and cricket world.