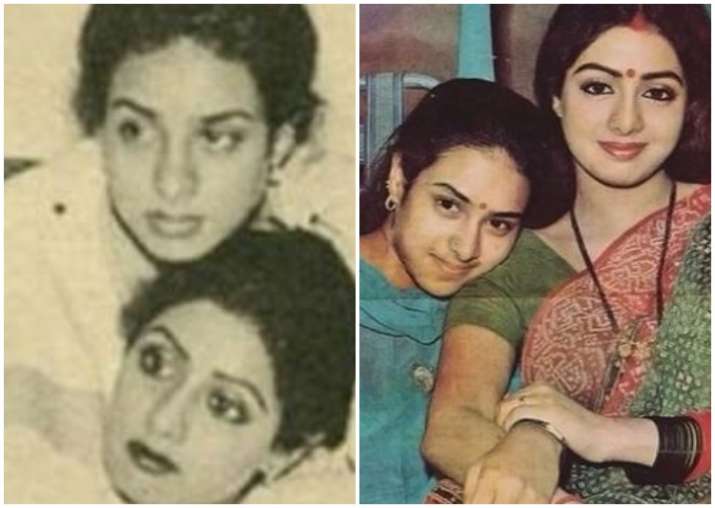 On February 24, India's first female superstar Sridevi passed away in Dubai and her untimely demise engulfed the entire nation in grief. It's been about two weeks since her tragic demise and the Kapoor family is slowly trying to get back to their routines. 
Not only, Sridevi's demise brought Arjun Kapoor and sister Anshula Kapoor by the side of Boney Kapoor and all the other members of the family stood by them but also Sridevi's elder daughter Janhvi resumed shooting for her upcoming flick, Dhadak. 
But, there is a strange thing that you might have missed, i.e., amidst this Sridevi's sister, Srilatha was not seen anywhere in the picture and continues to maintain a deafening silence. Incidentally, some reports claim that Srilatha was one of the last few people to spend time with Sridevi in Dubai before she breathed her last on February 24, which made her silence all the more surprising.
While we wonder why she has been conspicuously silent, a source informed the real reason behind it claiming that she has apparently been asked to not speak on the issue. 
"Srilatha has been asked to remain quiet and out of the picture. We don't know why. We've also heard that Srilatha and her husband Satish will be given ownership of Sridevi's bungalow in Chennai," a source close to the Kapoor family told a leading daily.
Though Sridevi and Srilatha used to be extremely close, their relationship became strained due to a property dispute in the 1990s. The sisters patched up in 2013, when Sridevi was awarded the Padma Shri.
The report further suggests that the properties that were bought from Sridevi's earnings and registered in the name of her parents for the purpose of tax savings, are now expected to be transferred to her sister.