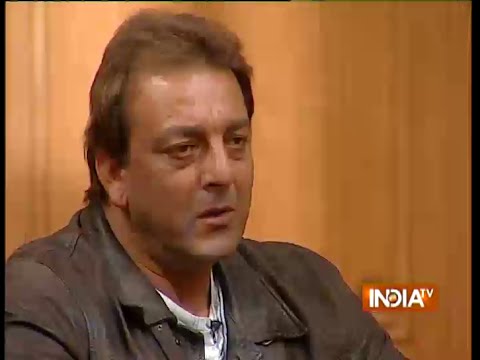 Sanjay Dutt, who is making huge headlines over good conduct row, graced the sets of India TV show Aap Ki Adalat in 2016 where he talked about his personal, professional and family matters. Sanju Baba  faced tough and controversial questions from India TV Editor-in-Chief Rajat Sharma, which the actor answered with utmost ease and charm. The actor revealed that when his father Sunil Dutt caught him smoking for the first time, he was sent to a boarding school immediately.
Sanjay Dutt gets nostalgic about his school days
The 57-year-old actor also spoke about how naughty he was during his school days. Speaking about his love affairs back then, the actor said, "I used to write love letters to 15 girls thinking that at least one would say yes".
Sanjay Dutt gets candid about his gangster avatar in films
The actor said that he never liked studies at all and so, he told his father Sunil Dutt that he would like to pursue acting instead of studying. He also spoke about his gangster avatar in films and said, "The roles that I get belong to gangster genre. Doing a grey character for any actor is very challenging", said the actor.
When Sanjay Dutt said he had no clue about law back then
The actor said that during his early days he had no clue about law but now, he understands the importance of it. "Since, I am in my 50's now, I have become much sober and responsible", he said.
Sanjay Dutt speaks about his love for wife and kids
The actor said that his wife Manyata Dutt and his lovely twins-  Iqra, Shahraan mean the world to him and in fact, he has become clear-headed for and because of them.