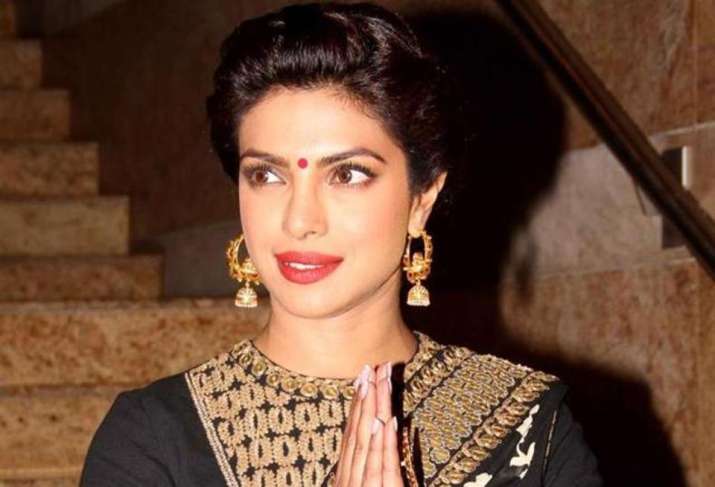 Mumbai has witnessed heavy rainfall and this has affected not only commoners but also celebrities. The lifeline of the city is running behind the schedule and people are facing problems because of it. With so many celebrities requesting people to stay in home, actress Priyanka Chopra has also shared a video of the heavy rain asking people to be safe. Earlier, the desi girl also shared various helpline numbers with Twitterati.
Priyanka shared the video of the torrential rain and captioned it as, "Torrential Mumbai Monsoon. The wrath of nature. Pls be safe everyone. Pls allow strays into dry spaces.."
Along with Priyanka many celebs have requested fans to stay safe. Veteran actor Anupam Kher recently shared a video informing people that he was stranded in Mumbai rains and was rescued by his friend.
He tweeted, "My car got stuck in heavy rains. Called a friend. He & his daughter came to my rescue. Now I am in his house. #StaySafe #HelpfulMumbai."
BMC helpline 1916. Police Helpline 100..Home is the safest.. for most. Find shelter and give shelter. Be safe Mumbai #mumbairains

— PRIYANKA (@priyankachopra) August 29, 2017
R Madhavan also shared a video and he captioned as, "My silly car down.. had to bail and wade home in thigh deep water.. excitement and frustration..."
With traffic problems and water logging, Mumbai rains have brought the city to standstill.
Also read: Amitabh Bachchan's response to a sarcastic tweet on Mumbai rains will win your heart
For more entertainment news and updates, follow our Facebook page