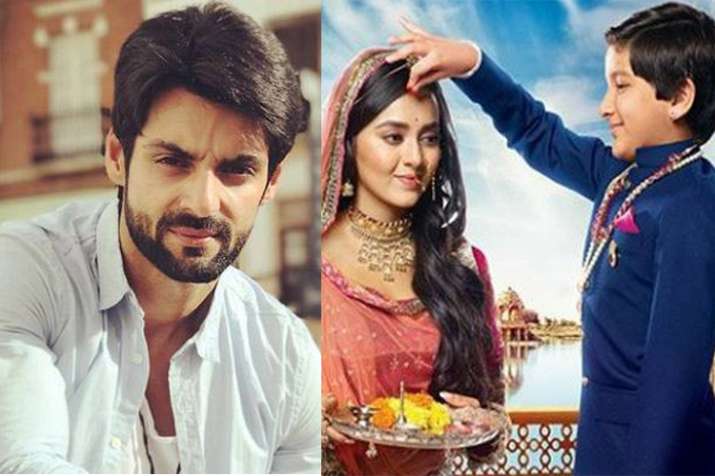 TV actor Karan Wahi, who will next be seen as a contestant in Khatron Ke Khiladi, has slammed the makers of Sony Tv's new show Pehredaar Piya Ki for its regressive content. The show glorifies the love between an adult lady and a nine-year-old boy. Though people gave mixed review to the show but many have criticised it for its cringeworthy content and one among them is Karan. The actor slammed the makers through a Facebook post.
He wrote that in India people can't make shows like How I Met Your Mother and Friends and requested them not to sell stupidity in the name of content. He prayed for people who are part of this show saying that it would be great to enjoy work rather than just doing it because you don't have any other option.
It feeels great actually to be TROLLED .. good or bad atleast i know my opinion matters ... #wecanbebetterthanthis

— Karan Wahi (@karan009wahi) July 19, 2017
His post became the matter of discussion on social media and some even trolled him for it. He later deleted his tweet.
Wahi💯

They are glorifying something disgusting
What if we sooner or later get to see news about 8-9 years kids eyeing women😳

— Hànkymañ -Dèvöteê ♥ (@VishiVSM) July 19, 2017
🙌🙆 glad to see sm1 frm d industry speaking up on this. I cant even see innocence in dt kid's face its creepy.hes fantasizing older woman

— स्नेहा ✨ (@snehak23) July 19, 2017
TV actor Suyyash Rai, who also plays a prominent role in the show, came out in support of the daily soap saying that whatever Karan wrote was his opinion and asked people not to judge it.
Apart from Suyyash, Pehredaar Piya Ki also features Tejaswi Prakash and Afaan Khan in crucial roles. It is yet to be seen if this show manages to win the heart of audiences.