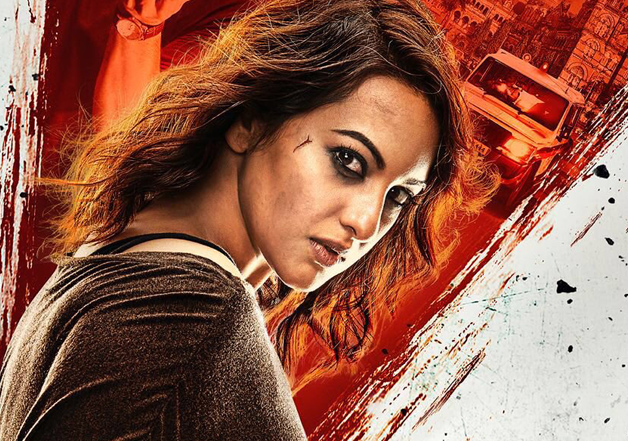 New Delhi: Actress Sonakshi Sinha has been part of several action movies in her career spanning over five years in Bollywood. However, the actress has always maintained her 'chulbuli', bindas image in every film, be it 'Holiday', 'Dabangg' or 'Action Jackson'.
However, Sonakshi has shrugged off her girl-next-door image as she brings an action-packed performance in her upcoming movie 'Akira'.
The movie has been making it to the limelight ever since the release of the first teaser poster in which junior Shotgun looked fearless and determined.
While the teaser poster had set the nerves racing, the makers are finally out with the trailer of 'Akira' where Sonakshi is seen packing a 'punch', quite literally.
The story revolves around Akira Sharma (played by Sonakshi Sinha), a girl who moves from her hometown Jodhpur to Mumbai to pursue her education. Akira is shown as a rebel who rejects being bullied in the city of dreams.
She is defiant and strong and refuses to bend before anything that's wrong despite being alone in her fight. She's stubborn and will reach the truth at any cost. Her arch rivals in the movie range from college bullies, to local goons and even corrupt policemen.
The 'Dabangg' girl underwent extensive training for her role in 'Akira' and learnt martial arts for the movie.
On the other hand, while everyone is engrossed watching Sona in action mode, here comes the surprise element.
'Akira' also features Anurag Kashyap, who will be the villain in the story. He will be playing the role a corrupt police officer and Anurag has made every effort not to disappoint his fans with this negative role.
Both Sonakshi and Anurag, with their power-packed performances in the trailer, have raised the excitement level amongst the audience for 'Akira'.
Directed by AR Murugadoss, 'Akira' will hit the theatres on September 2, 2016.