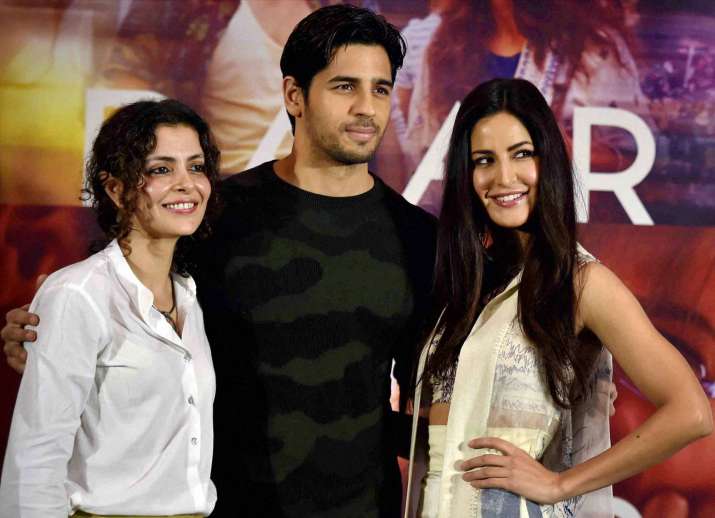 Nitya Mehra, who has donned the role of director for the first time for the upcoming movie 'Baar Baar Dekho', has cleared the air about the entire furore created around the movie. Reports in media suggested that the Central Board of Film Certification asked the makers to cut scenes which showed actress Katrina Kaif wearing a bra.
"There is no scene in the film with Katrina wearing a bra so it can't be cut. It is a clean film. It has got a UA certificate," Mehra told media today.
She said it's a certificate board and not a censor board and there is no controversy as of now. Actor Sidharth Malhotra said no scenes have been cut and there is no change in the story of the film which will release as scheduled on September 9.
Katrina said she is happy the film is releasing on time. When asked about her much talked about her superfit look in the film, she said it's a result of training, gym workouts, discipline and control over food.
The film, which spans a period of thirty years, has the actors sporting different looks.
"To look different, we have used prosthetics in phases, changed weight, beard and hairstyles. We did it to make it believable," the actress said.
Malhotra said he had a childhood crush on Katrina and therefore had very awkward moments while shooting romantic scenes."I kept staring at her for no reason," he said, adding that he had a tough time matching her in the film.
Katrina said she has high hopes from the film because "women directors write the best characters for women".
With PTI inputs