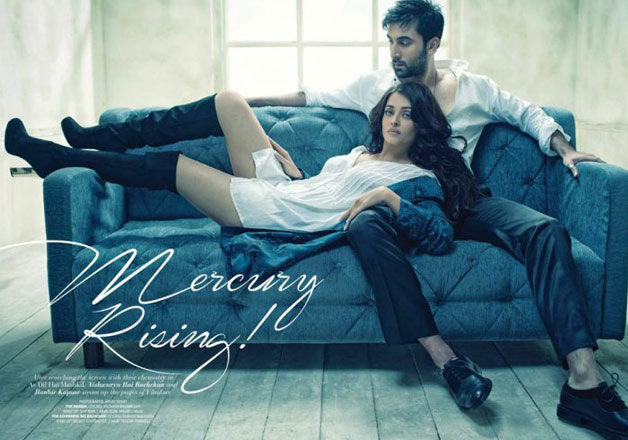 It's just ten days left for the release of Karan Johar's much talked about 'Ae Dil Hai Mushkil'. The movie has created a lot of buzz regarding the scorching hot chemistry between the lead pair Ranbir Kapoor and Aishwarya Rai Bachchan.
In fact, their intimate scenes in the trailer and songs so far have indeed set the screens ablaze. There is no doubt about the fact that Ranbir-Aishwarya's hot chemistry is a USP of the movie.
And now, this fresh couple is once again making the headlines because of their recent steamy photo shoot for Filmfare magazine, which has left the tinselvile talking.
Both Ranbir and Aishwarya look impeccably charming as they redefine ageless romance. In fact, Ranbir was also quoted saying "Age has nothing to do with love".
The cover picture of Filmfare magazine itself symbolises that passionate camaraderie between the two. Aishwarya looks spectacular in her white top with blue velvet jacket as she lays in Ranbir's lap on the cosy couch. Beside, RK looks sexy in his white shirt and black pants along with that killer stubble beard.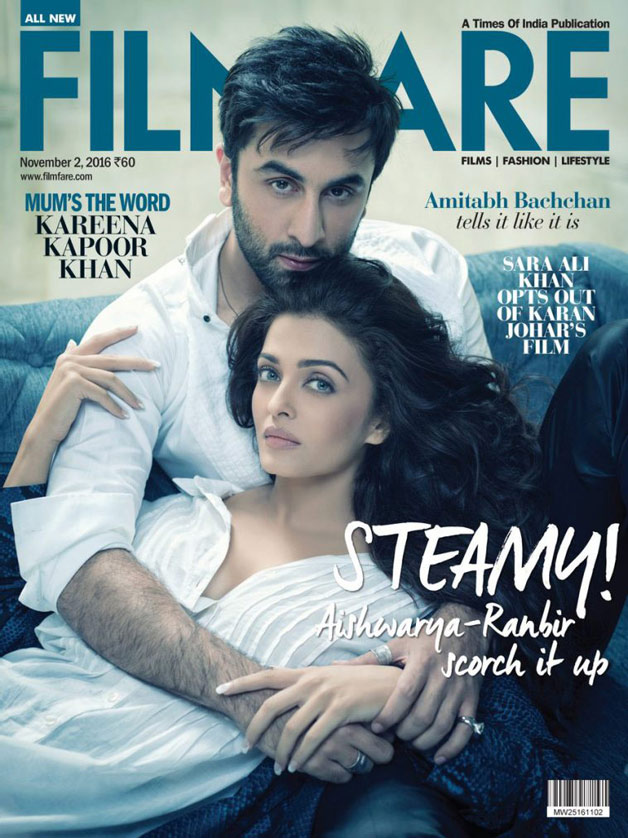 The way Ranbir and Aish are looking ateach other with immense love is enough to melt anyone's heart.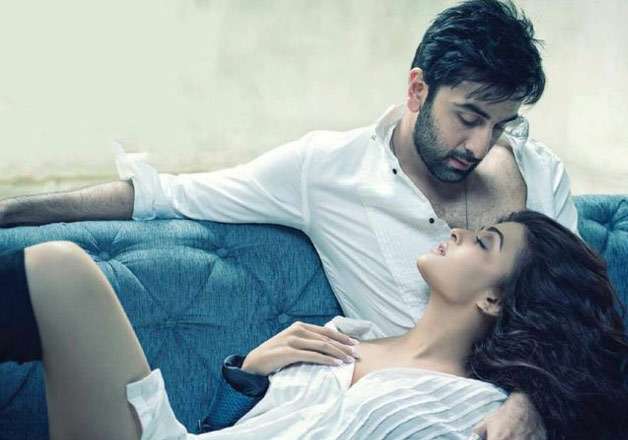 The next picture has the beauty queen sitting in RK's lap embracing him in her arms intimately as he sits on a high stool adding oomph factor to the shot.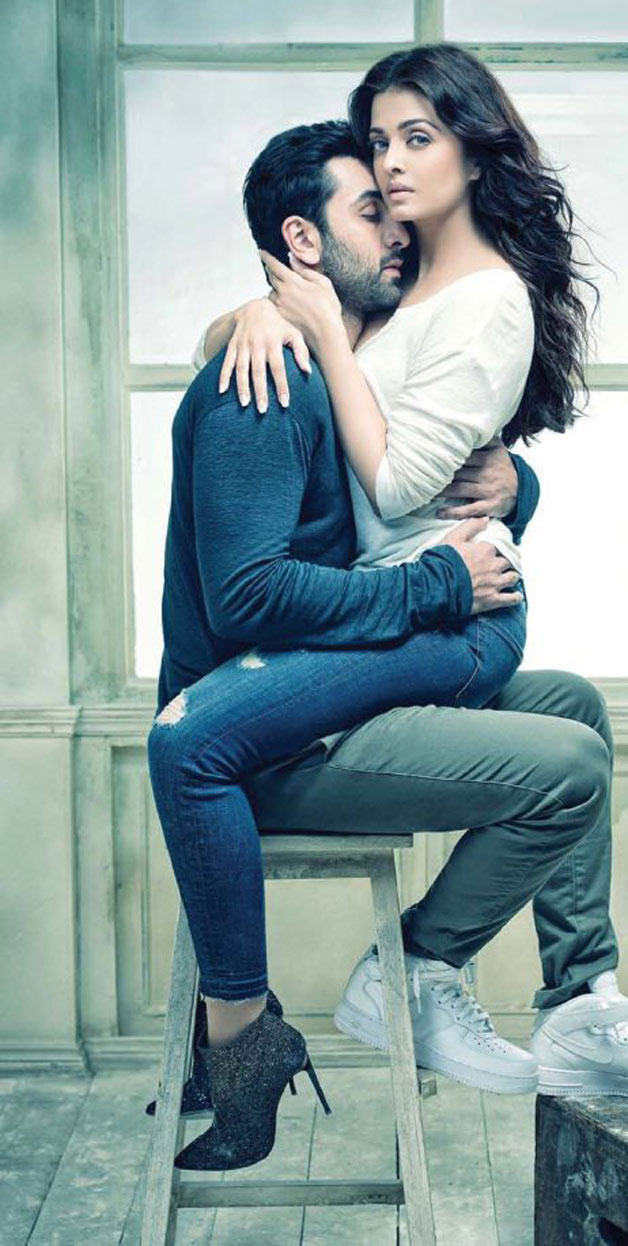 Dressed in blue jacket, Ranbir looks suave as the Aishwarya hugs him from behind in a black and white thigh high slit dress.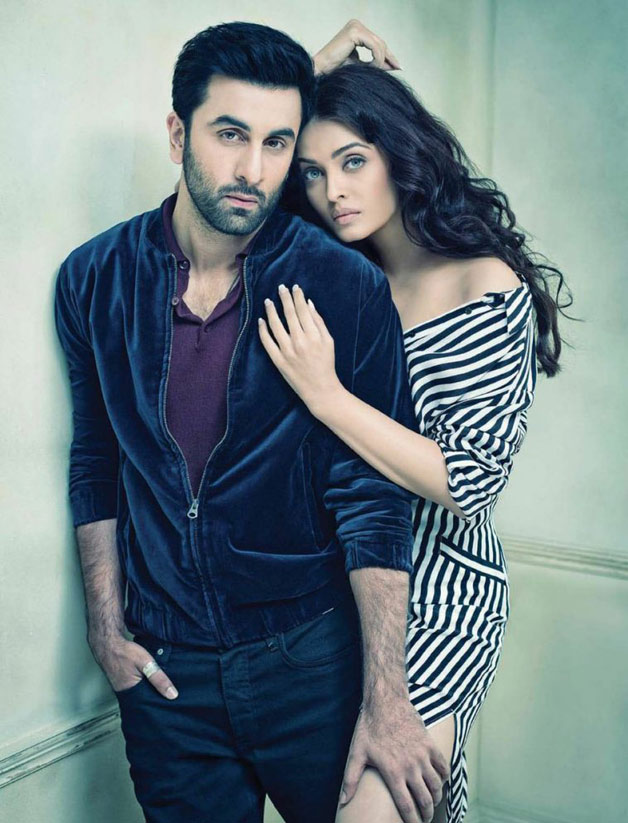 While everyone is going gaga about their sensuous pictures, it is quite evident that Ranbir-Aishwarya's onscreen chemistry will be taking the audience with a storm.
Interestingly, this is the first time Ranbir has shared the screen space with the Bachchan bahu and their intimate scenes in the movie have raised the fire alarms. In fact, it was also reported that their hot chemistry even left the Bachchan family fuming.
'Ae Dil Hai Mushkil' also stars Anushka Sharma and Fawad Khan. In fact, Anushka and Fawad too have some intimate scenes in the movie, we doubt if they can create the same impact done by Ranbir and Aishwarya.
ADHM is scheduled to hit the screens on Diwali this year.