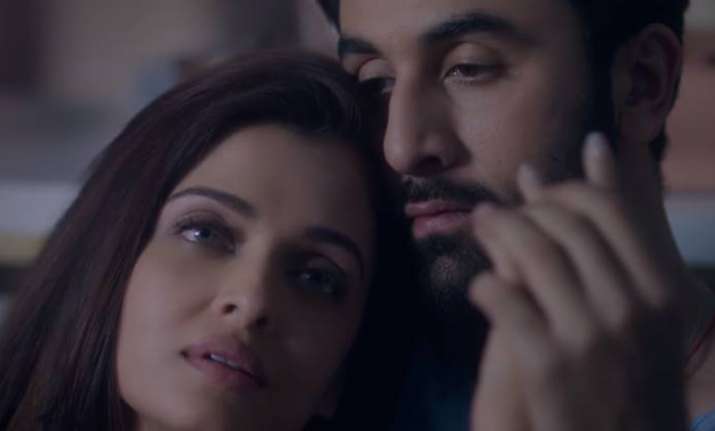 No one is oblivious of the massive protests against the release of Karan Johar's 'Ae Dil Hai Mushkil' because the film features a Pakistani artist. However, the movie was allowed a smooth release after much hullabaloo.
People related to the film would now want to steer clear of any controversy for a long time. But looks like, one of them has failed to do so.
The leading man of ADHM, Ranbir Kapoor, invited a unwanted controversy through a statement he made during an interview.
While talking about the intimate scenes between him and Aishwarya in the film, Ranbir apparently said in a radio interview that he felt shy, so much so that his hands used to shiver and he was hesitant to even touch her cheeks.
He then added that Aishwarya asked him to do it properly, reminding him that they were acting at the end of the day.
"Tabhi maine socha, kabhi aisa mauka milega nahi, so maine bhi mauke pe chauka maar diya!" Ranbir said.
Now, in a statement, the actor has said that his comments "in a radio interview were taken in a bad taste and he respects her," though he has not mentioned the particular statement.
The statement says he is hurt about how a candid conversation has been blown out of context and sensationalised into headlines and stories.
"Aishwarya is such a superb actor and also a family friend. She's one of India's most talented and respected women. I will be forever grateful to her for her contribution to Ae Dil Hai Mushkil. I could not have disrespected her like that!" the 34-year-old actor said.