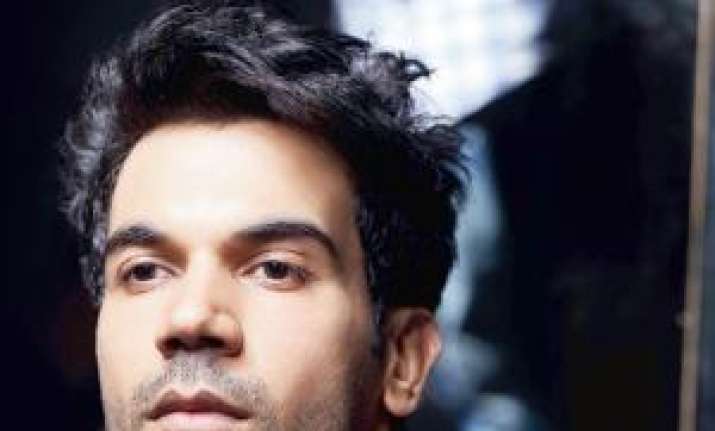 From being an underdog in Bollywood industry to winning a National award for his critically acclaimed film "Shahid", Rajkummar Rao has carved his very own special place in the showbiz.
His latest and much-talked about film "Trapped" has hit the cinemas today and, people have already fallen in love with the actor's sensational acting skills.
But, can the film win over the box-office? Will it be able to stand up against Varun Dhawan and Alia Bhatt starrer "Badrinath Ki Dulhania"?
Such questions come to the mind at once because the actor's last movie "Aligarh", which also starred unconventional actor Manoj Bajpayee, failed at the box-office miserably. The lifetime collection of the film stands at Rs 2.50 cr, which is very poor considering the appreciation that the film had garnered.
But, now things have changed and some trade analysts have predicted that the film can do good at the box-office. 
In fact, there are five SOLID reasons as to why "Trapped" might just be the next big thing for Rajkummar.
Good acting, Better acting, Best acting
Rajkummar is a terrific actor and though he is vulnerable, he takes care if his audience well and never ever tries to overpower them. And, this is what may favour the actor and, his film!
Recognition and love
RajKummar made his Bollywood debut with "Love, Sex and Dhokha", and for many years people didn't take any notice of him. But now that the actor has made a special place for himself and his movies, his NAME has the charm and attraction to bring the audience to theatres.
Utter dedication
The actor prepared for the role by surviving on "coffee and carrots" for nearly 20 days to portray the physical transformation convincingly.
"There were times when there was a blackout. I used to get up and sit quietly for a moment. But that's the fun of being an actor", he said.
Out-of-the box 
The year started off with Shah Rukh Khan's "Raees" and Hrithik Roshan's "Kaabil", but "Trapped" is undoubtedly one of the few Bollywood films that make you think and ponder upon.
Positive and long-term thinking tactics
Rajkummar said that he would rather focus on portraying his character with full honesty than thinking about being a star.
He feels anyone can become a star overnight with one hit film but he chooses to focus more on his craft than box office.
Well, needless to say box-office collection is not everything and don't count much sometimes, especially when Rajkummar, the powerhouse of acting has already proved his worth with excellent movies such as "Citylights", "Kai Po Che" and "Shahid".
The Vikramaditya Motwane-directed film "Trapped" is a survival-drama-thriller about a man played by Rajkummar, who gets trapped in his own house at a high rise building with no escape route.
All the best to the entire team of "Trapped"