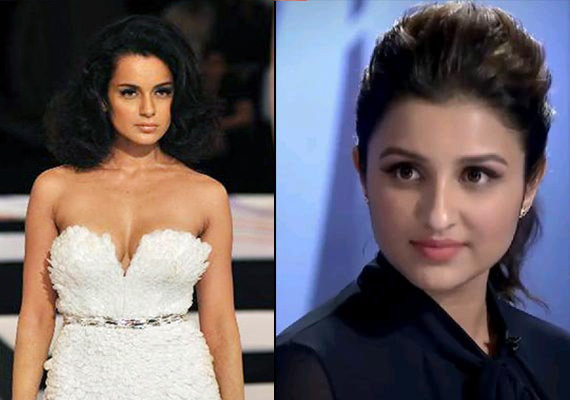 Actress Parineeti Chopra has reportedly opted out of Bosco Martis's upcoming movie 'Circus'. Before her, national award winning actress Kangana Ranaut too had dumped the movie.
The choreographer turned director, who is quite confident about the unique plot of his movie, has sadly left with no leading lady after Parineeti walked out.
Notably, Kangana was almost finalized for the role but she pulled the plug at the last moment for some reason unknown. Following her exit, the makers zeroed in on Parineeti Chopra.
The actress, as per reports, was narrated the script of the movie and she was in initial stage of signing the film. But the news of her signing the film started doing the rounds with headlines that Parineeti is locked in the film.
It apparently miffed the 'Ishqzaade' actress who decided to exit from the movie.
Chetan Bhagat's 'One Indian Girl' impresses Kangana, she can't wait to star in it's movie
Notably, Parineeti's every professional move is precisely handled by the Yash Raj Films, which makes sure that she signs only credible projects. And guess 'Circus' didn't pass the benchmark set by the YRF team.
'Circus' is said to be an emotional film about the relationship between a father and daughter. It will apparently focus on the bond shared by the two.
Suneil Shetty has been finalized for the role of the father. Actor Sooraj Pancholi will also be seen in the movie. But the movie still has no leading lady.
With A-listers like Kanagana Ranaut and Parineeti Chopra leaving the project, it will be interesting to see which actress will finally come on board for the movie.
What are your thoughts about 'Circus'? Tell us in the comments box below.