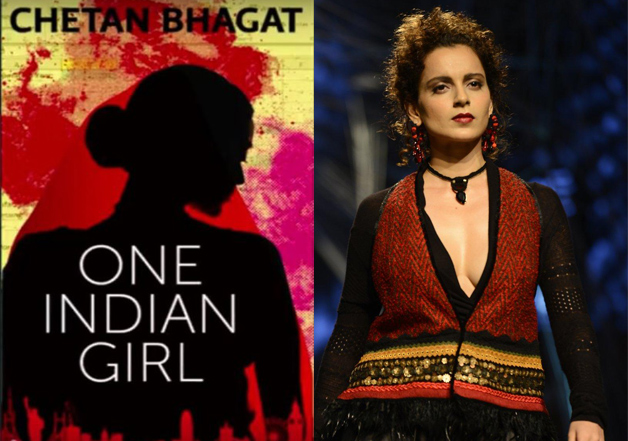 The synopsis of novelist and screenwriter Chetan Bhagat's 'One Indian Girl' has mighty impressed the 'Queen' of Bollywood. If media reports are to be believed actress Kangana Ranaut rang Chetan Bhagat and said that is the novel ever gets made into a movie, she would love to play the protagonist.
According to a report in a leading daily, Chetan said that after reading the book, Kangana could not believe he had written it. Chetan told a leading daily,
"Did you really write this? It's a wonderful book, a must-read! I'm definitely playing the lead whenever you turn the book into a film."
Kangana's joy over the book is far from surprising. The 29-year old has in the past taken up roles which have feminist attributes. Be it 'Queen', both parts of 'Tanu Weds Manu' or 'Revolver Rani' for that matter, Kangana has always picked up movies which give a meaty share to her.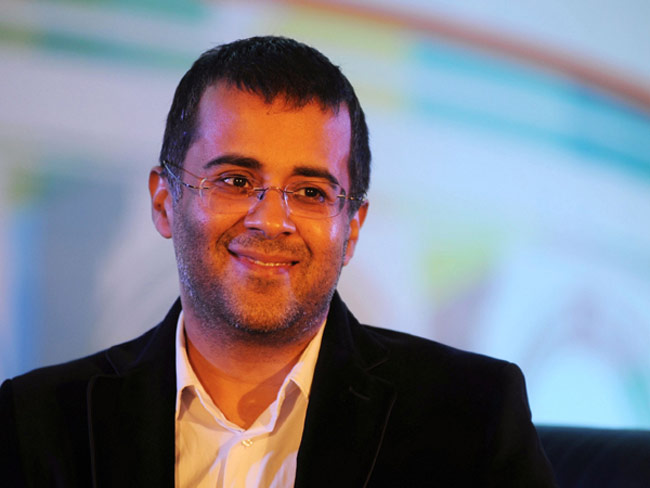 The synopsis of 'One Indian Girl' suggested that the novel has a strong headed female protagonist who wishes to live life in her own terms, breaking societal norms.
Speaking about his pleasure of Kangana's remarks Chetan said that she is an icon and he is glad that she gave the book thumbs up.
"She is known for her take on feminism and honest opinions, and for her to praise my book and want to do the film is a huge compliment. I am really thankful to her for joining me," added Chetan.
Seems Kangana's love for this book is beyond just acting in it's movie adaptation. Reports have it that Kangana, who was scheduled to start shooting of Hansal Mehta's Simran from September in United States, has postponed the shoot so she can launch the book on October 1.
Currently, another book of Chetan 'Half Girlfriend' is being made into a movie with Arjun Kapoor and Shraddha Kapoor in the lead roles. The movie directed by Mohit Suri is currently being filmed in New York.