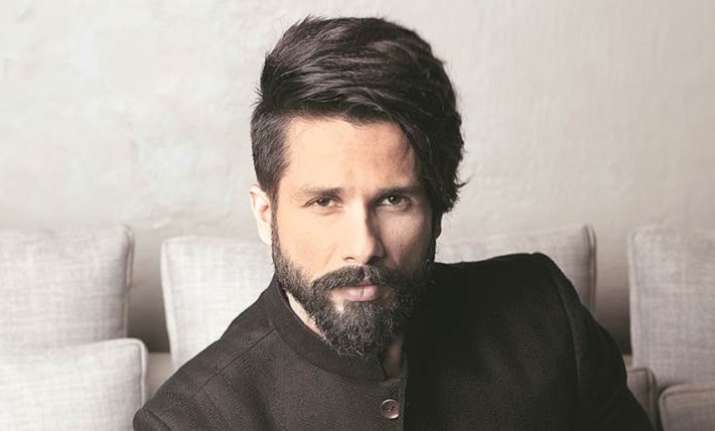 Padmavati has courted many controversies even before the trailer comes out. Bollywood actor Shahid Kapoor, who's going to play King of Chittor in Sanjay Leela Bhansali's upcoming period drama, speaks about the film and its motive. According to the actor, the film, though marred by controversies, is made with good intentions. Shahid Kapoor recently bagged Big Zee Entertainment Award for Best Actor for Udta Punjab. He spoke to media on the sidelines of the event. 
Shahid Kapoor got candid while speaking about controversies surrounding Padmavati, whose shooting was disrupted accusing a romantic angle between Rajput queen Padmini and Alauddin Khilji. Shahid said, ""According to me, I have not shot any scene which has been changed. I think there were a lot of presumptions about the film, and people were presuming about the scenes."
"The clarification has been given that no such scene is there in the film. I hope when people see this film, they will realize that the heart of the film and intent of the film is very good," he said.
Also Read: 5 times when Kriti Sanon and other Bollywood actresses faced brutal body shaming on internet
"This country and the people who live in it, and specially the area we are talking about in the film, will be glorified. I play a Rajput king and my character, I feel, will be admired by people."
"Padmavati" is being directed by Sanjay Leela Bhansali, and Shahid is happy about collaborating with him for the first time.
"It's a very big film, very intense, romantic and looked forward to film for various reasons. I think it's a labour of love for Mr. Bhansali. I had gone mad on Twitter after watching his last film ('Bajirao Mastani'), appreciating everyone, and never knew that I will be part of his (Bhansali's) next film," Shahid said.
Also Read: Here's why Shahid Kapoor has not signed any film after Padmavati
"So, it's awesome to be working with someone whose work I have admired in the recent past. The film ('Padmavati') has a great cast and going to be a huge film. I am really excited, but I want to underplay it, so I am trying to do that right now," said the "Haider" actor.
Padmavati is Sanjay Leela Bhansali's upcoming period drama which features Deepika Padukone, Ranveer Singh and Shahid Kapoor in important roles. It revolves around the story of brave Rajput queen Rani Padmini who was wife of Rana Rawal Ratan Singh, the king of Mewar. The film is slated to release in November this year. 
(With IANS Inputs) 
For more entertainment updates, follow our Facebook page