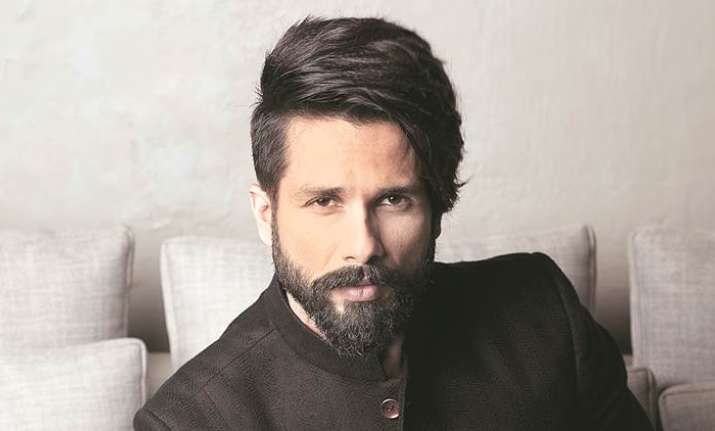 Actor Shahid Kapoor, who will next be seen in Sanjay Leela Bhansali's Padmavati, has not signed any film after that and the actor is not at all worried about it. He stated that it is ok to wait for films that have good content. He added that people should worry only if they are not working on a good movie. The actor recently won the Best Actor Award at IIFA Awards 2017 for his film Udta Punjab.   
"It's ok to wait and do good movies. I want to be associated with films that have good content and are entertaining at the same time," he says.
Sanjay Leela Bhansali's period drama Padmavati also features Deepika Padukone and Ranveer Singh.
"I am not supposed to talk much about the film. All I can say is it's an amazing cast and it is going to be a spectacular visual experience. I am having an amazing time on it. Wait for it, it's coming in November."
Bhansali seems to be impressed with Shahid and apparently he has cast him in his next "Tuesdays and Fridays", a light- hearted romantic comedy.
"I read about it. But I haven't signed anything after Padmavati. So wait for an (official) announcement."
Shahid's last film was Vishal Bhardwaj's Rangoon that did not do well at the box office. The actor says he is disheartened with the response to the film but at the same time is hopeful to bounce back with his frequent collaborator Bhardwaj.
"When a film doesn't do the kind of business or get the appreciation it should get, it's heartbreaking. I was fortunate that people liked me in 'Rangoon'... Regardless of anything people have liked my work in his films.
"I was happy I got recognised. But I am sure when we work together again we will do something great," he says.
Rangoon was set against the backdrop of World War II and also features Kangana Ranaut and Saif Ali Khan. Shahid stated that he can't take the ownership of film. He added that he was glad that his role was lauded but was sad that Rangoon didn't perform well at the box office.
(With PTI Inputs)