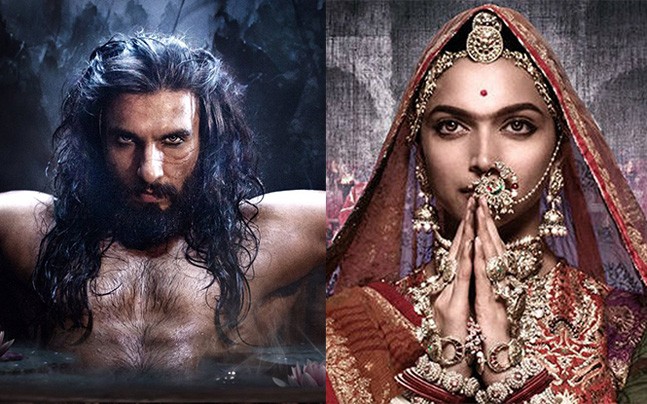 Amid the continued threats from Karmi Sena, Sanjay Leela Bhansali has released Padmaavat dialogue promos and we must say it looks intriguing all the way. The new videos will not just peak your interest to watch the period drama on January 25 but also make you stand up and applaud the brilliance that is coming your way. In the first dialogue promo, we can hear Ranveer Singh aka Allaudin Khilji talking about the dream of the Khilji Dynasty to rule the world. Shahid Kapoor aka Maharawal Ratan Singh's voice can also be heard in the background saying he has full faith in the heroism of Rajputs.  Watch the intriguing Padmaavat dialogue promo right here.
In another video, Deepika Padukone will bowl you over as Rani Padmini. Especially the dialogue where she warns with that stern voice saying, "If today our brave hearts attain martyrdom, the enemy shall still not be victorious. Chittor will witness another war, one that is unseen and unheard of and we women will have to lead from the front and that shall be the biggest defeat of Allaudin's life. Padmavati has never feared anything in her life". Have a look.
Padmaavat is the first Bollywood film ever to be released in IMAX 3D. Also, Padmaavat is going to release in Tamil and Telegu to reach out to the regional audience. Recently, the lead actors Deepika Padukone, Ranveer Singh and Shahid Kapoor tweeted a new trailer of Padmaavat in Tamil. The trailer remains the same as the Hindi one, only the language has been translated.
Sanjay Leela Bhansali's film Padmaavat received widespread criticism from fringe groups, after a rumour of dream sequence between Rani Padmini and Alauddin Khilji went out. The film didn't receive certification from the CBFC owing to incomplete documents. Hence, the release date was moved from December 1, 2017 to January 25, 2018.
For more entertainment news and updates, follow our Facebook page