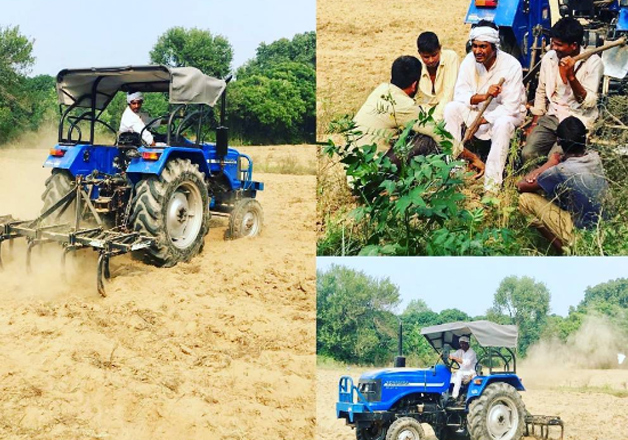 Bollywood actor Nawazuddin Siddiqui comes from a humble background. Life of the small town boy from UP changed after he became an actor, but even after giving memorable performances in films like 'Bajrangi Bhaijaan', 'Kick' and 'Freaky Ali', he hasn't forgotten his roots. 
Nawazuddin, 42, today took to Instagram account to share a picture of him where he is seen farming in his village of Budhana, Uttar Pradesh.
Ploughing in my farm for Mustard, Hopefully this will be irrigated by Centre Pivot System..., he wrote.
The Freaky Ali actor hopes that after tilling the soil and cultivating the land for growing mustard, this will be irrigated by Centre Pivot System. This will be beneficial for the farmers of his village as it will save human labor. 
All Nawazuddin wants is to boost development in his village.
The Bollywood actor is a proof of how down-to-earth some actors are by becoming a farmer when the camera stops rolling.
The Badlapur actor loves spending time farming and always take some time from work for his family and friends by visiting his village in Uttar Pradesh. 
As per media report, the actor once said, I have done farming for 20 years of my life and  whenever I get time, I take it up. It's our ancestral occupation. It gives me a lot of pleasure."