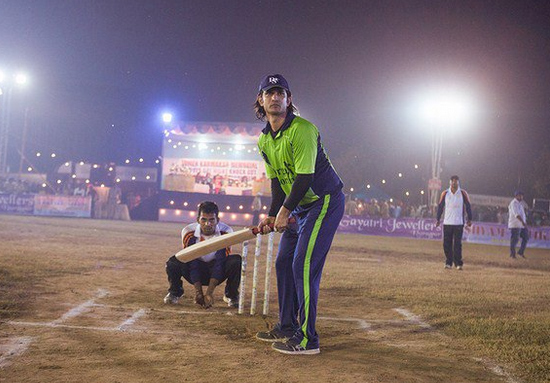 Amid heightened tensions between India and Pakistan, the latter has decided not to release 'MS Dhoni: The Untold Story' in theatres in the country. The chairman of the company which was supposed to distribute the movie in Pakistan has confirmed that the movie won't release there.
Ahmed Rashid, the chairman of Pakistan-based distribution company IMGC Global entertainment, said that the decision has been taken in view of the row between the two nations. Rashid also added that Indian movies do a fast business in Pakistan and the neighbouring country is emerging as the third biggest overseas market for the Hindi film industry.
An insider added that this boycott will affect the overseas business of the movie.
This is not it. A PIL has also been filed in Lahore High Court seeking ban on Bollywood movies. The PIL has been filed on September 23 by lawyer Azhar Saddique, who demands that till the Kashmir issue is resolved, Bollywood movies shouldn't be allowed to release in Pakistan.
Banning 'MS Dhoni: The Untold Story' which stars Sushant Singh Rajput, has come after the political party Maharashtra Navnirman Sena called for a complete boycott of Pakistani artistes. Giving an ultimatum of artistes from across the border, MNS had on September 23 said that if they don't leave the country in 48 hours they will be thrashed.
'MS Dhoni: The Untold Story' will release worldwide on September 30.