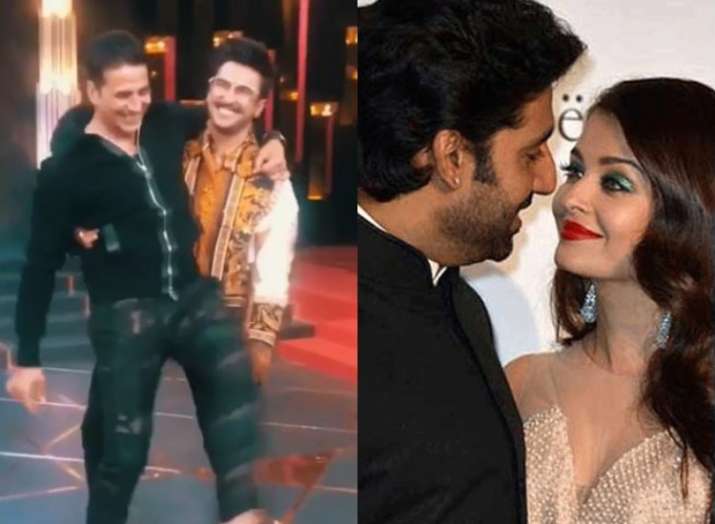 Latest Bollywood News and Updates: Since the moment Tanushree Dutta has dropped the bomb of sexual harassment on veteran Bollywood actor Nana Patekar, many women from the industry have come out in support of her and have voiced out their own Me Too moment as well. Bollywood diva Kangana Ranaut has also opened up about how her Queen director Vikas Bahl used to make her uncomfortable during the shoot of the movie. While Bollywood is going through a rough phase regarding women safety, actor Abhishek Bachchan opens up about his cute love story with wife Aishwarya Rai Bachchan. Also, looks like love is growing in another corner of the industry as well, as rumored lovebirds Arjun Kapoor and Malaika Arora were spotted leaving a party together in the same car.
B-Town is buzzing with a lot more crispy stories about your favorite Bollywood actors. Read up to have a hang of it all!
This picture of Ranveer Singh sharing 'Baahon mein chale aao' moment with Akshay Kumar is breaking the internet 
Bollywood actors Ranveer Singh and Akshay Kumar are trending on the internet for their bromance moments in the upcoming episode of Koffee with Karan season 6. Now, a video shared by Ranveer Singh, from the sets of the show, in which Akshay Kumar can be seen jumping into Ranveer's arms is winning the internet.
Ranveer gave an example of just how wild it got as he shared a clip of dancing with Akshay in his arms, aptly captioned, "Baahon mei chalei aao."
He also gave us a peek into his look for the evening, writing, "Gianni would be proud." 
Akshay also shared a photo where he and Ranveer are kissing Karan, writing, "Not much of a koffee person but the only time I make an exception as @karanjohar knows how to brew it to perfection. Was super fun sharing the couch with @ranveersingh."
Watch video: Aishwarya Rai Bachchan showers kisses on daughter Aaradhya
Bollywood beauty Aishwarya Rai Bachchan left the heartbeats racing when she walked like a fairy for ace designer Manish Malhotra at the Fashion Weekend International 2018 in Doha. The actress was dressed in an ombré sequinned handcrafted pearl-white and red gown that ended with dramatic ruffles. Aishwarya refreshed the Guzzaarish memories for all the fans as her look especially the hairdo matched with the look in her movie. While many eyeballs were stuck on Aishwarya Rai Bachchan when she walked the ramp, her own eyes were stuck on only one person in the room and that is her daughter Aaradhya.
Aishwarya Rai Bachchan has shared a video on her Instagram in which the actress is seen showering kisses on her daughter Aaradhya who is sitting in the front row at the fashion show. The actress shared two more pictures with her darling daughter in the Instagram post in which she is seen kissing her. Aishwarya shared the pictures with the caption, "You Complete Me". Watch the video here-
Bigg Boss 12: Tanushree Dutta to join Salman Khan's show? Here's what the actress has to say
Bigg Boss makers harp on controversial contestants to enter the reality show and well, create drama. This is true. 12th season of Bigg Boss is underway and ex contestant and Bollywood's favourite drama queen Rakhi Sawant stated in a press conference that Tanushree Dutta is planning to go to Bigg Boss and hence is stirring controversies. Tanushree in her interviews have slammed Nana Patekar and Maharashtra Navanirman Sena (MNS) for harassing her both physically and emotionally. MNS recently threatened Colors channel and Viacom 18, the makers of Bigg Boss, that if Tanushree enters the house, they will vandalise their office and will incite violence.
Now, Tanushree Dutta has come to the forefront to clear the issue regarding she is actually entering the Salman Khan hosted show Bigg Boss 12 or not. "This is a way to discredit me that I am doing this for Bigg Boss. What, you think is a great aspiration? I don't think that. You think Salman Khan is god and Bigg Boss is heaven, I don't think that", Tanushree Dutta rubbished rumours if joining Bigg Boss 12 in an interview with Republic TV.
"Bigg Boss offered me crores over all these years and I have been saying no. I am claustrophobic anyway, I need to move around," Tanushree revealed.
Kangana Ranaut opens up about Queen director Vikas Bahl, says he would hold me tight, smell my hair
"Queen" actor Kangana Ranaut has alleged filmmaker Vikas Bahl made her feel uncomfortable on several occasions, after a woman employee at Phantom Films reiterated her allegations of molestation against the film director. Last year, the woman employee at Phantom Films, which had Bahl as one of the partners along side Anurag Kashyap, Vikramaditya Motwane and Madhu Mantena, had alleged that Bahl behaved inappropriately with her during a trip to Goa.
Recently, Kangana Ranaut addressed the issue and revealed, "(I) Totally believe her, even though Vikas was married back in 2014 when we were filming Queen, he bragged about having casual sex with a new partner every other day. I don't judge people and their marriages but you can tell when addiction becomes sickness,"
The actor said she was "shamed" for not being cool enough by the director, who, Kangana says, was scared of her. "But still every time we met, socially greeted and hugged each other, he'd bury his face in my neck, hold me really tight and breathe in the smell of my hair. It took me great amount of strength and effort to pull myself out of his embrace. He'd say 'I love how you smell K'. I could tell something is wrong with him".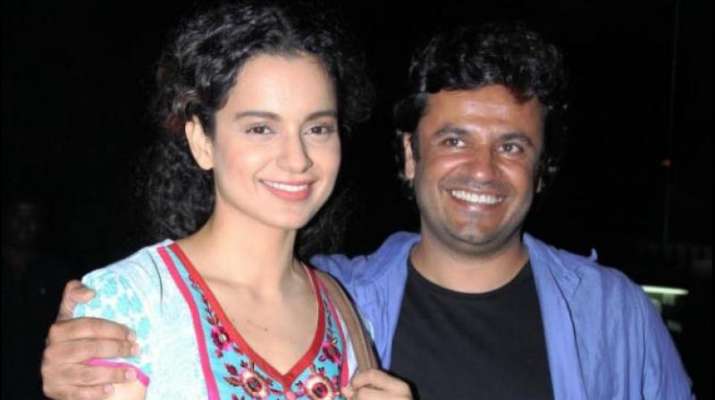 Abhishek Bachchan opens up about his love story with Aishwarya, says 'things got serious during Umrao Jaan'
Abhishek Bachchan and Aishwarya Rai Bachchan have always been the power couple in Bollywood. The duo got married in 2007 and now have a beautiful daughter Aaradhya but their love story, like everyone's, started with being friends. Like every other couple, Abhishek and Aishwarya were dear friends in their early days and were doing many films together.
Recently at an event, Abhishek opened his heart about his love story and as reported by Hindustan Times, the actor revealed how it all started between him and Aishwarya. The actor shared, "I first worked with Aishwarya in my initial films. We first worked together on Dhai Akshar Prem Ke. We were friends since then. We were dear friends. We were simultaneously doing another film, Kuch Na Kaho. We always had a close friendship, and in time, it evolved into something more than that."
So when did they realize their feelings for each other? He said, "Things took a serious turn during Umrao Jaan. After that, I proposed to her and then we got married and now we have a beautiful daughter, Aaradhya."
Karan Johar, Ranveer Singh give Hollywood star Will Smith a taste of their Koffee. See Pictures
Bollywood hitmaker Karan Johar is busy shooting for the episodes of the sixth season of his most controversial chat show Koffee With Karan. Last night, the filmmaker had industry's two biggest men gracing his couch- Ranveer Singh and Akshay Kumar. While the fun was unlimited with these two quirky men, Hollywood star Will Smith also made an appearance and added shine to the already starry affair.
This is no news that Will Smith is in the country and he seems to be a big fan of Bollywood as well as the Bollywood celebrities since he is not leaving any chance to meet them. Last night when Karan Johar and Ranveer Singh were shooting for an episode of Koffee With Karan, they met Hollywood star Will Smith. Karan Johar even flaunted their picture on his Instagram and wrote, "Where there's a WILL there's a way!!!! @ranveersingh @willsmith shot today at the superb #sohohousemumbai"
Rumoured lovebirds Arjun Kapoor, Malaika Arora attend Sandeep Khosla's house party together. See Pictures
Bollywood actor Arjun Kapoor, who is busy promoting his upcoming Bollywood movie Namaste England with Parineeti Chopra, attended Bollywood designer Sandeep Khosla's house party last night but interestingly, he was not alone. The actor was accompanied by rumoured girlfriend Malaika Arora. The two were spotted leaving the party together in the same car.
Arjun Kapoor and Malaika Arora's rumoured relationship has caught a lot of attention, especially after the actress' divorce. While the duo has always kept mum about their relationship, they have been spotted together at public events many times. Just a couple of months back, the lovestruck couple was seen attending the Lakme Fashion Week 2018 together and interestingly both were also seen sitting side by side at one of the shows of the event.
Here are the pictures of them attending the party last night-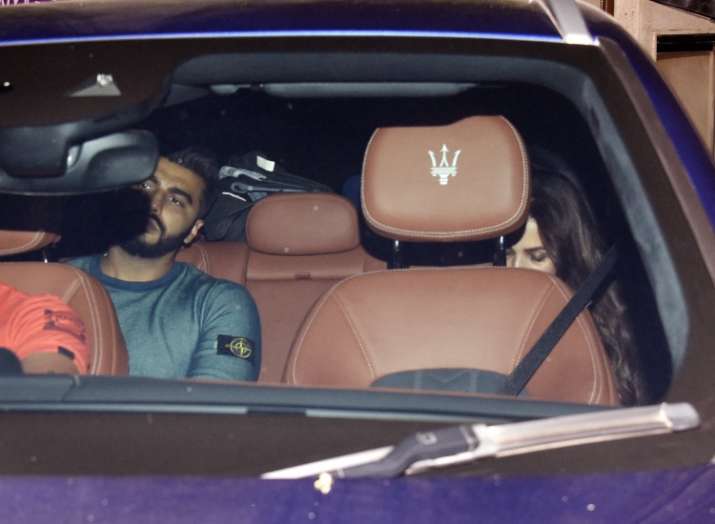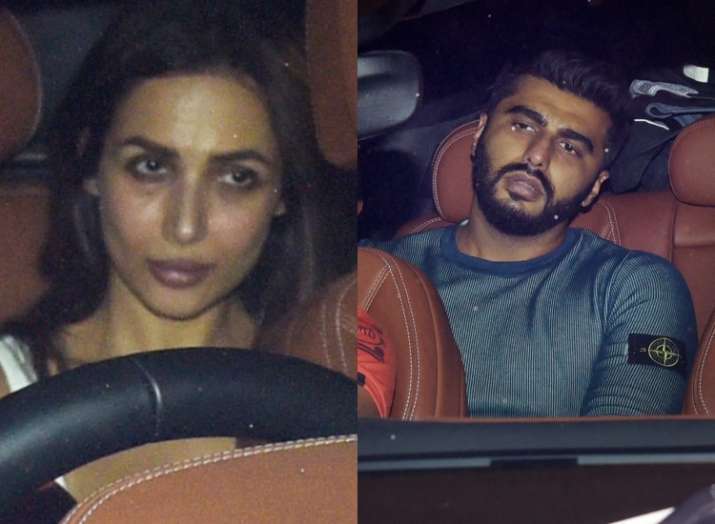 Other than Arjun Kapoor and Malaika Arora, many other celebrities attend the house party. Click here to catch the pictures.
Nana Patekar earns support from Maharashtra farm widows after Tanushree Dutta's allegation
Veteran Bollywood actor Nana Patekar, accused of sexually harassing his co-star Tanushree Dutta a decade ago on the sets of the film Horn OK Please, on Saturday found support from unexpected quarters: farm widows of Maharashtra.
The Vidarbha Farm Widows Association staged a demonstration at Pandharkavada village, demanding an end to "the victimization of our brother Nana Patekar." The women raised slogans in favor of Patekar and said that Dutta is "unnecessarily defaming Patekar", a 'father-figure' who has been helping these women whose husbands committed suicides due to agrarian crisis. They also burnt photos and an effigy of Tanushree.
Last month, former Bollywood actress Tanushree Dutta accused Nana Patekar of harassing her on the sets of their 2008 film "Horn Ok Pleassss". She said she had raised her voice then too, but that was suppressed by people in powerful positions. In 2008, at a press conference to respond to the allegation, Nana had said that he was highly surprised at the charges by the actress, who he said was "my daughter's age."
More Bollywood stories and picture galleries
For all latest news and updates, stay tuned to our Facebook page