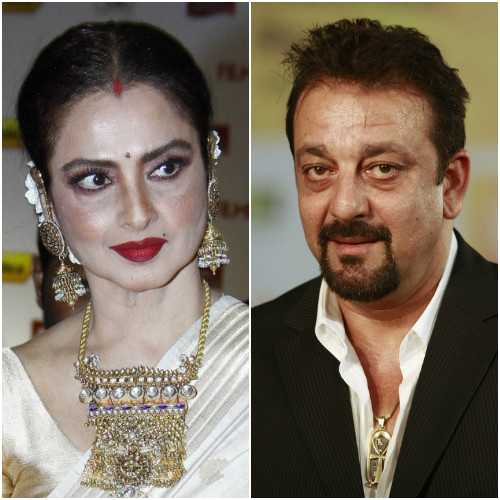 Veteran actress, Rekha, has time and again tried to keep her personal life under wraps, but it has always turned out to be a hot gossip in B-town. 
Now Rekha is in news again following reports of her link-up and marriage with actor Sanjay Dutt. 
The report also claimed that Rekha apply the vermillion on her forehead due to her official marriage with Sanjay dutt. 
As the actress Rekha continues to wear sindoor after the death of her husband Mukesh Agrawal back in the year 1991, it was assumed that the actress sports the vermillion in the name of actor Amitabh Bachchan. Bachchan and Rekha was also romantically linked with each other. 
But the latest report claims a totally new story behind her sindoor mystery. 
The report also claims that these details were published in the book written on the actress, 'Rekha- The Untold Story', which was authored by Yasser Usman.
Yasser, however, have clearly denied the report in an interview to an English daily. The author said that these were just rumours at the time, and nothing was ever confirmed between the two stars.
The author, further mentioned that in the year, 1984, Actress Rekha and Sanjay collaborated for a film 'Zameen Aasmaan' together. He said these rumours of her link-ups might have surfaced due to  that project.
Yaseer Usman also said that, some even went on to say that both these actors were married.
Rumours were so strong that, soon after the incident, back in 1984, actor Sanjay Dutt gave an official statement denying the marriage in an interview to a leading magazine. 
Notably, a biopic on actor Sanjay Dutt starring Ranbir Kapoor is coming soon.