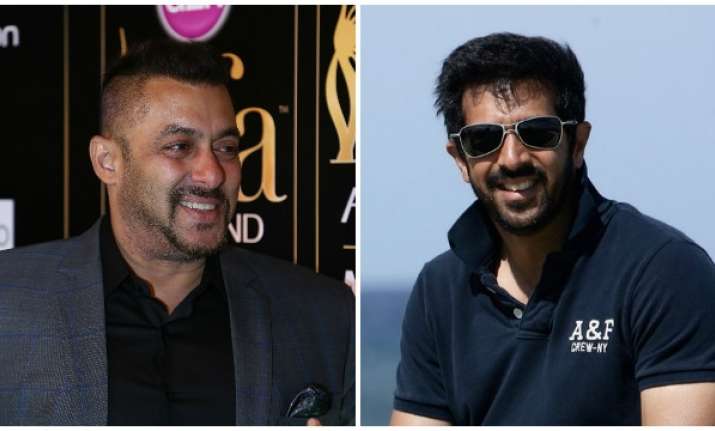 The Salman Khan starrer Tubelight hit the cinemas on June 23 amid huge expectations. However, the film couldn't perform well at the box-office. Even though, it has earned Rs 120 crore, it was expected that the film would do better and, beat Baahubali 2's collection record. Now, the filmmaker Kabir Khan has come to the forefront to speak as to why his film couldn't do good business. He said that people couldn't identify with Salman's character in Tubelight. However, the Dabangg Khan portrayed his part well, Kabir Khan added.
In a recent interview he said, ""You make a film with a lot of love and conviction and if it doesn't do well the way it was expected to do, it's disheartening," Kabir Khan told an agency. When asked what he thinks went wrong with the movie, Kabir said it was too early to analyze it. He said, "It's too early to analyse what went wrong with the film. Maybe people were not able to identify with the character of Salman. But I was happy with what Salman did and even he was playing this part."
The director also urged not to compare Tubelight and Bajrangi Bhaijaan. The latter did incredibly well at the Box Office, earning more than Rs 600 crore worldwide. Obviously, comparisons between the two were drawn. To this, Kabir said, "We can't expect every film to do the business like Bajrangi Bhaijaan. Every film of mine is put against 'Bajrangi Bhaijaan' and it is unfair. I am extremely proud of Tubelight."
The collections of Tubelight were a big disappointment for the distributors. So, superstar Salman Khan agreed to shoulder their losses by refunding them. Trade analyst Komal Nahta confirmed the same on social media. However, the amount that will be refunded to distributors, is yet to be known. Salman's father Salim Khan also confirmed the same to a leading entertainment portal.
Komal took to micro-blogging site Twitter to share the information. He tweeted, "SalmanKhan has agreed to refund monies to distributors to make up for losses in Tubelight. A lovely gesture. That's being human!"
On being asked what didn't work in favour of Kabir Khan's directorial venture, Bhaijaan's father said that the film was made with sincerity but it is difficult to say why it didn't work.
Along with Salman, Tubelight also featured Sohail Khan, Matin Rey Tangu and Chinese actress Zhu Zhu.
Read more
Tubelight: Salman Khan agrees to compensate distributors for film's losses, confirms father Salim Khan
This superstar helped Kabir Khan to become a filmmaker and he is not Salman Khan
For more Bollywood updates, follow our Facebook page