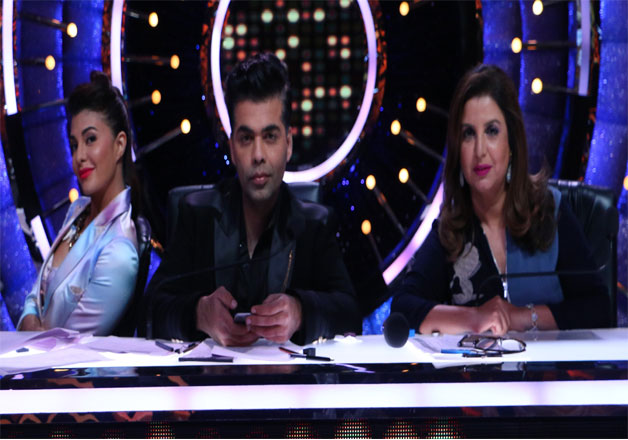 The ongoing season of celebrity dance reality show 'Jhalak Dikh Laaja' is at its peak with all the celebrities putting their best foot forward to win the trophy. Even though, the show is taking a serious turn, host Manish never leaves a chance to make the mood light. He asked Karan Johar, Farah Khan and Jacqueline Fernandez about things they flick from Five Star hotels.
In between the show, a question popped in Manish's mind and he quizzed judges to name a thing that they usually flick from posh hotels. The judges of the show didn't ignore his question and gave some interesting answers taking audience by surprise.
The judges who look elite had done quite interesting things. The ace director Karan revealed that though he had not flicked till now but always wanted to flick small décor stuff from hotel rooms. Farah Khan's answer was Bathrobe that left everyone in splits whereas Jaqueline said that she flicked fruits.
The theme of the episode was 'Vastu Shastra'. In it, celebrities had to dance with props that they use in their daily life. The show is getting tougher for all the contestants as judges are putting some hard task in front of them.
In the last episode, Alia Bhatt appeared on the show to promote her upcoming flick. Now, it is quite evident from the glimpses that the coming episode is going to be rib tickling.