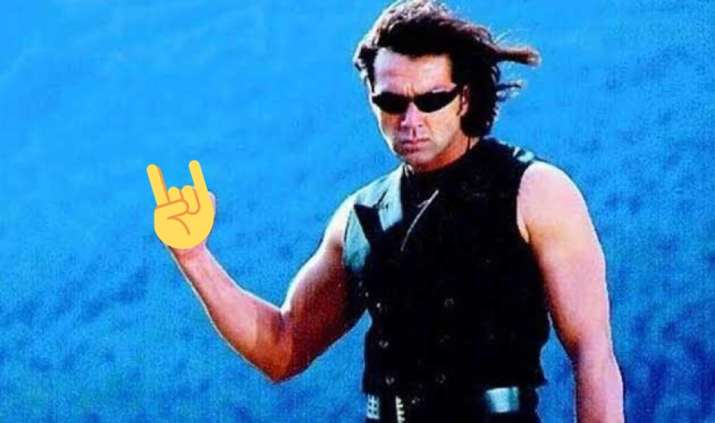 Been missing from news for years, actor Bobby Deol came back with a bang, though for all wrong reasons. His stint as a DJ at a high end Delhi club did not go as planned, with guests reportedly seeking refunds.
As soon as this piece of information saw the light of the day, action started at the micro-blogging website Twitter. Netizens took to Twitter to do what they do best, find humour. In a situation like this, it is not wrong to expect that the humorous tweets would flow incessantly.
With #BobbyDeol being a top trend of Twitter, we did the task of collecting the best ones for you. Have a look:
When guest asked for refund from #BobbyDeol pic.twitter.com/AMuwzvIQsW

— 👳 (@Chandorkar) August 25, 2016
2 minutes of silence for the survivors of DJ #BobbyDeol soundtrack attack. There's a special place in heaven for you all.

— Seema (@iGeekyChic) August 25, 2016
Night Club owners be like
1. Take 5000 cover charge
2 . Invite #BobbyDeol & Play Gupt Gupt pic.twitter.com/DQBbnXB45Y

— KHM (@ketan4988) August 25, 2016
Highlights of DJ #BobbyDeol pic.twitter.com/bbhO2thIEj

— Niraag® S 🏏 (@niraag69) August 25, 2016
All these memes....I just can't #BobbyDeol pic.twitter.com/HkXsjly7tB

— Retardis (@absenceofhumour) August 25, 2016
From DJwaley babu mera gaana baja do to #BobbyDeol babu mera paisa louta do, How good DJ you are?

— dixarth (@dixarth) August 25, 2016
Nobody who went there knew he was gonna mix HIS songs
That's smart marketing isn't it @EDMLoversIndia @PoutStation @Vh1Supersonic #BobbyDeol

— Ankur Garhwal (@ankurf1) August 25, 2016
People who went to see the #BobbyDeol gig minus the smile pic.twitter.com/kQBqaNIi85

— s p a c e y (@thatspacemann) August 25, 2016
Dj #BobbyDeol should have kept his talents GUPT because people aren't strong enough to BARDAASHT him

— s p a c e y (@thatspacemann) August 25, 2016
DJ #BobbyDeol played Gupt songs at a Delhi club, just because we listen to Honey Singh doesn't mean we can hear any sort of trash.

— Sand-d Singh (@Sand_In_Deed) August 25, 2016
Bobby Deol did not have quite an illustrious career as an actor in Bollywood. He is rarely seen in movies and it seems his new profession too will not turn out be alluring for him.
Since his name was involved, tickets of his show sold out immediately. However, much to the disappointment of the guests, the stint was a boring one. Bobby, reportedly, killed their mood by playing songs of 'Gupt' on repeat till wee hours of morning.
A source explained the failure of Bobby to a leading entertainment portal as,
"It was a sold out event for Bobby's opening act. Bobby began the night with the signature melody of his popular 1997 thriller Gupt, and kept playing tracks from the movie on loop throughout the party, which continued into the wee hours of the morning. At the end of the night, a bunch of people were seen angrily asking for a refund from the manager and hotel officials. The crowd was absolutely incensed as the tickets were priced from Rs 2,500 to Rs 4,000. However, Bobby had left the venue by the time the commotion began."