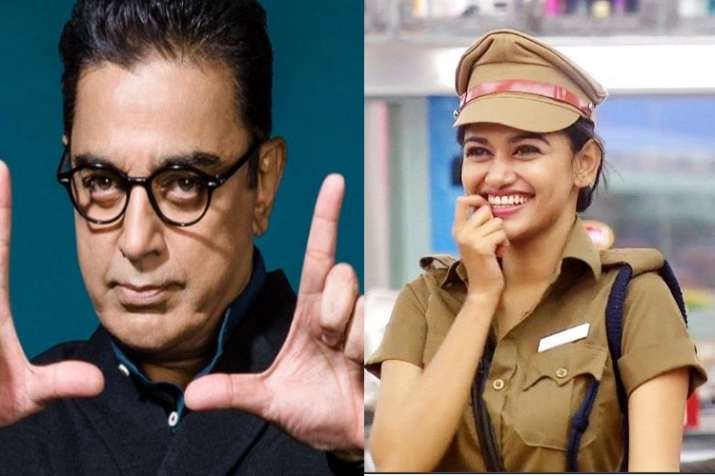 Bigg Boss Tamil has become one of the popular shows of small screen, courtesy host Kamal Haasan. One contestant that has emerged as everybody's favourite is Oviya Helen. Her innocence and charm forced people to start Save Oviya Movement to save her from the eviction. Needless to say, the beautiful lady has made place in the hearts of viewers and celebrities as well. The contestant was nominated thrice for elimination and emerged as a winner. This indicates the love that people are showering on the lady.
Oviya's Instagram pictures say a lot about her. So, let's have a look at some pictures of the lady, who is currently wooing everybody with her charm in Bigg Boss Tamil.
In previous episodes, the actress was cornered by her housemates Namitha, Gayatri and Juliana. People opposed this on social media and supported the actress. In fact, Namitha's behaviour towards Oviya was considered as one of the reasons behind her eviction.
During one episode, Kamal Haasan showed a clip of Oviya and Julie's conversation that sparked controversy in the house.  It was clear from the video that Oviya was innocent and once again the lady managed to win hearts of the audiences.
What is Oviya's strategy to win the trophy? Well, people will get to know in coming days.
Also read: Bigg Boss Tamil completes 1 month: Kamal Haasan, Oviya Helen emerge as top trends
For more entertainment updates, follow our Facebook page