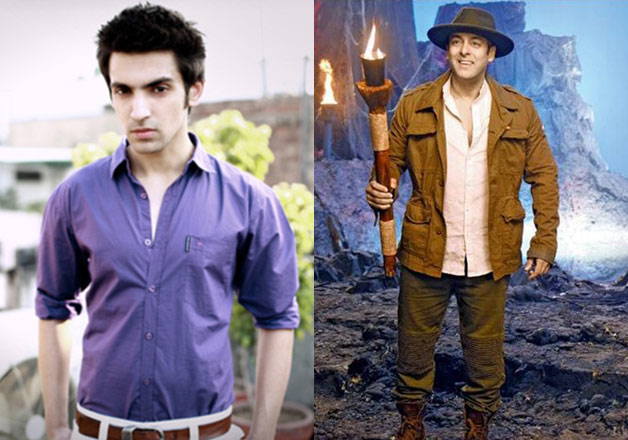 The sudden exit of actor Arjit Taneja aka Purab from 'Kumkum Bhagya' has come as a surprise to many. While his fans are still trying to come in terms with the fact of his adieu, there is a buzz that Arjit has left the show because of 'Bigg Boss 10' which will have Salman Khan as its host.
The TV actor has, reportedly, been approached for the upcoming season of the reality show. Though, the proposal is said to be at an initial stage and Arjit has neither accepted nor spoken about it so far. However, reports are rife that his exit from 'Kumkum Bhagya' has a direct connection with the BB10 proposal.
On the other hand, it was reported that, the actor had left the show as his role on the show had become stagnant and there wasn't much left to explore with his character.  
While Arjit is yet to decide about this reported Bigg Boss 10 proposal, it is also being said that chances are bleak that the actor would give a nod to the reality show. Taneja is said to be a reserved person and will find it difficult to survive inside the BB house which is quite famous for having rants and fights every season.
Besides, after being associated with a popular daily soap like 'Kumkum Bhagya' for around two years, he has built up a different kind of image in front the audience. So he doesn't want to take up any chances with his public image.
Interestingly, with just a couple of weeks left for Bigg Boss 10 to go on air, speculations are rife about who the probable celebrity contestants of the show. So far, just one contestant has been confirmed which happens to be 'Swarigini' fame Mayur Verma.
On the other hand, several other names are also being rumoured to be participating in the show including social activist Trupti Desai, Pratyusha Banerjee's boyfriend Rahul Raj Singh, Bollywood actor Shiney Ahuja, Radhe Maa etc.
The much awaited Bigg Boss 10 has been scheduled to launch on Colors channel on October 16.