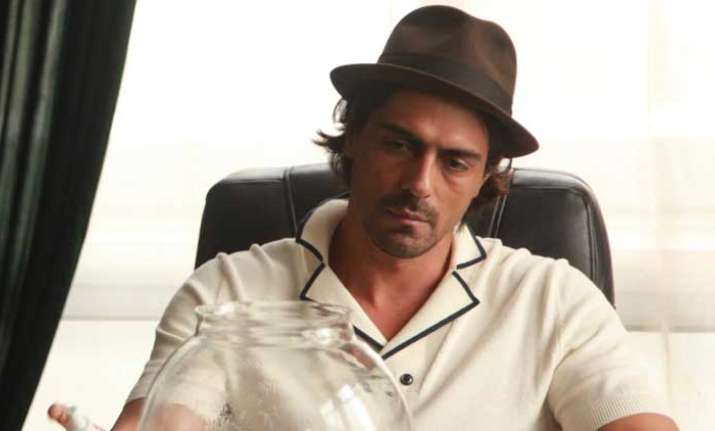 After impressing the audience with his performance in 'Rock On 2', Arjun Rampal is decked up with his upcoming movie 'Daddy'. The movie has been the talk of the town as it is based on the life of gangster-turned-politician Arun Gawli with Arjun in the lead.
Interestingly, this is the first time Rampal will be seen playing such an intense role of a gangster. However, the actor has a major reason to agree for Ashim Ahluwali's directorial 'Daddy'.
Arjun says that he does a movie in order to have a great experience.
"Every film has its own journey. You do a film because you want to do it. I do a film to have a great experience working on it", Arjun said.
The 'Rock On' actor further asserted that he doesn;t calculate if the movie is going to be a turning point for him or will be a disaster for his career. Instead he prefers taking the risk as it excites him.
Talking about his role in 'Daddy', Arjun stated that it took the team around one year to get all the information about Arun Gawli.
"Finally, we met him and seeing another side of Arun Gawli, we made up our mind to do the film," the actor said.
"I knew about him. But when we started doing research on him, I got to know more about him. The more we delved into his life, the more material came out. It was tough to compile all that information on this in just two hours. He has done a lot of things, and to put all of that was a challenge for us," Rampal added.
Currently, Arjun Rampal is busy promoting his forthcoming movie 'Kahaani 2', in which he will be seen playing the role of a sub-inspector.
Helmed by Sujoy Ghosh, 'Kahaani 2' stars Vidya Balan in the lead and is scheduled to release on December 2, 2016.
(With IANS Inputs)