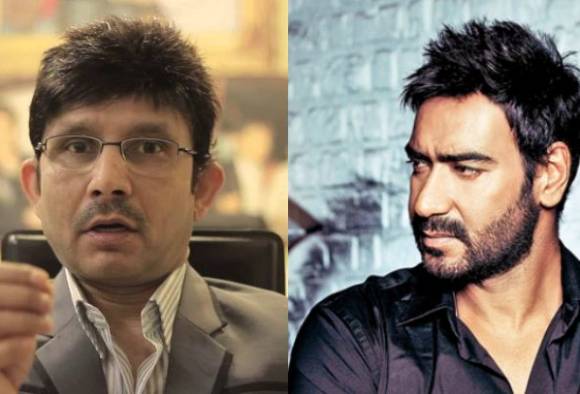 The controversy surrounding the clash between Bollywood movies 'Shivaay' and 'Ae Dil Hai Mushkil' refuses to fade away. Yesterday after actor Kamaal Rashid Khan (KRK) held a press conference actor Ajay Devgn released a statement saying that the former is contradicting himself in explanations.
The controversy began when Ajay alleged that KRK took bribe from filmmaker Karan Johar to say filthy things about 'Shivaay'. Ajay, the director, producer and actor alleged that KRK took Rs 25 lakhs from the head honcho of Dharma productions.
Devgn, in a statement on Friday said:
"We have only made you aware of what KRK has said. He is contradicting himself in explanations about what he has said in the recording and what we all have just heard in his postured press conference."

"He has not denied that it was his voice in the recording and he is now making excuses and contradicting himself. Where is the sanity here? You have heard what I have heard. It is upto you all to decide. Its his word against his own word," he added.
Earlier on Friday, Kamaal R Khan, known as KRK, held a press conference on and revealed that Karan Johar never gave him money to say anything bad about "Shivaay" or any film.
"Karan Johar never gave me money to say anything bad about "Shivaay" or for that matter, any film. So Ajay Devgn should stop firing the gun from my shoulder to target Karan Johar,"
Kamaal R Khan said at the press conference.
He further said:
"People think if they get their name associated with me they will get publicity. Why else would Ajay Devgn drag me into this? This stunt will only garner negative publicity for the film. He doesn't trust his film and that is why he is relying on critics reviews."
(With IANS inputs)