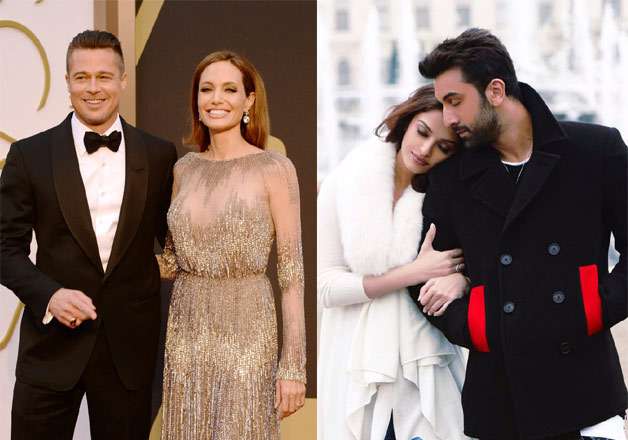 'Ae Dil Hai Mushkil' is one of the most anticipated movies of the year. From its teaser to Ranbir Kapoor-Aishwarya Rai's sizzling chemistry and the dialogues, everything from the movie is creating a buzz in the tinselvile.
Talking about ADHM, we can't miss the aura its title track has created. The lines 'Tu Safar Mera, Hai Tu Hi Meri Manzil. Tere Bina Guzara, Ae Dil Hai Mushkil' have become the love anthem for every couple.
While the ADHM title track continues to rule a million of hearts, a recent version of the song feature Hollywood ex-couple Brad Pitt and Angelina Jolie has been doing the rounds on internet post their split.
Brad Pitt and Angelina Jolie, popularly known as Brangelina, recently called off their 12 years relationship.
The video features Brad Pitt who seems to be singing his heart out with this song to his estranged wife Angelina. Interestingly, the lyrics of the song seem to well justify their situation.
But what catches our attention is the way Brangelina scenes are collaborated in this 23 second video.
Brad Pitt's scenes have been taken from his 2009 release 'Inglourious Basterds', which for a moment gives an impression as if the Hollywood star is singing the song for real.
On the other hand, Angelina's scenes are from 2015 movie 'By The Sea' which was also directed by her.
We wonder what the makers of ADHM will say after looking at this video. Helmed by Karan Johar, 'Ae Dil Hai Mushkil' also features Anushka Sharma and Pakistani actor Fawad Khan. The movie will be hitting the silver screen on October 28.