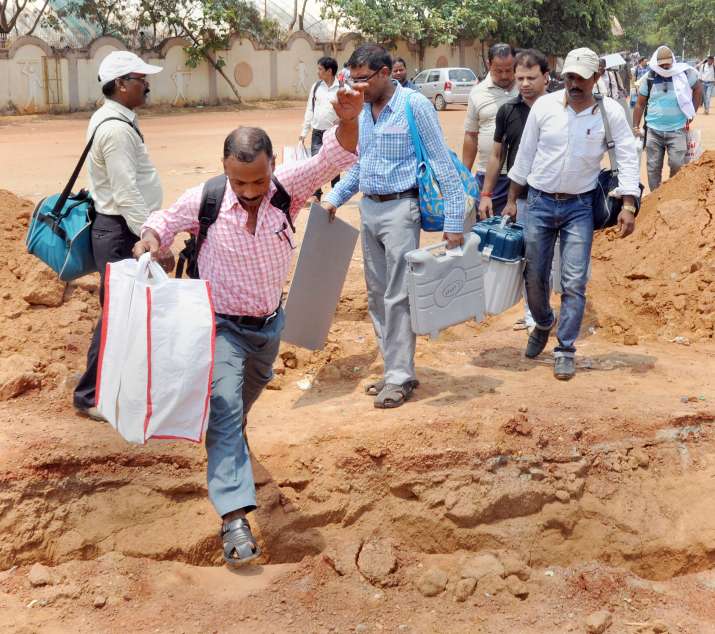 Lok Sabha bypolls 2018 Voting Live: When and where to watch the live streaming of polling
Monday will pose as the first major challenge for Narendra Modi government after completion of four years as 14 constituencies (four Lok Sabha and 10 Assembly) in 10 states vote to elect their next representative. 
The Election Commission is set to hold bypolls for four Lok Sabha seats in three states and 10 Assembly constituencies in nine states on May 28. One constituency, RR Nagar in Karnataka, will be conducting its Assembly election on the same day after it had been deferred following allegations of voter ID fraud earlier this month.
The number of constituencies going to polls makes it one of the largest such exercises in recent times. Even as the results from Monday's polling cannot be deemed as an indicator for 2019 Lok Sabha elections, the political pundits will be watching it closely. 
May 28's bypolls are also crucial for Bharatiya Janata Party to maintain majority figure of 272 in Lok Sabha, as currently, the party has dropped two with the resignations of BS Yeddyurappa and B Sriramulu following their victory in the Karnataka Assembly polls. The counting of votes will be held on May 31.
​When is Lok Sabha bypolls voting?
The crucial Lok Sabha bypolls are set to take place on May 28.
How many seats are going to witness the Lok Sabha bypolls?
There will be voting on four seats--Palghar, Bhandara-Gondiya(Maharashtra), Kairana (Uttar Pradesh), Nagaland (Nagaland).
What time will the live coverage of voting in Lok Sabha bypolls start?
The Live coverage of voting will begin just as polling begins at 7AM on May 28. Voting will end at 6 PM. 
How to watch the live coverage of voting in Lok Sabha bypolls? 
You can watch Live Coverage of Voting via the following modes once polling begins: 
India TV Live TV: Click here to directly land on India TV LIVE
Also keep following us on IndiaTV Website, Facebook, Twitter for fastest updates. 
When will counting take place for Lok Sabha bypolls?
Counting will take place on May 31.