Follow us on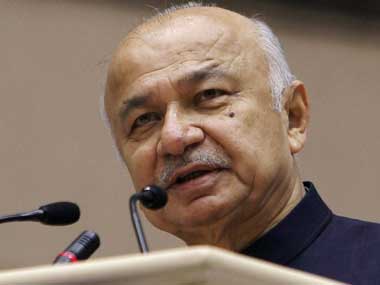 From working as a boy peon to becoming a Union home minister, senior Congress leader Sushilkumar Shinde is back to electoral polls. He has filed his nomination from Maharashtra's Solapur for the Lok Sabha polls 2019. Watch the video to know more about your neta.
Quick facts about Sushilkumar Shinde:
Shinde worked as a child labour in a factory for a monthly wage of Rs 10.
He was a boy peon and was addressed as 'Dagdu'.
Shinde changed his name from 'Dagdu Sambhajirao Shinde' to 'Sushilkumar Shinde' when he was 24-year old.
He changed his name when he was acting in Prema Tujha Rang Kasa, a family drama, in Sangameshwar college, Solapur.
He has also acted in eight Marathi dramas, including Mumbai chi Manse, Karayla Gelo Yek and Bebandh Shahi.
Shinde's first government assignment fetched him a monthly salary of Rs 70.
Shinde has also worked as a police sub-inspector before he joined politics.
Sushilkumar Shinde won the Maharashtra assembly elections four times -- in 1978, 1980, 1985, and 1990.
He served as a finance minister and presented nine budgets under different chief ministers.
He became the chief minister of Maharashtra in 2003.
Shinde was sent to Andhra Pradesh as a governor after his position as the chief minister was taken up by Vilasrao Deshmukh in 2004.
Sushilkumar Shinde was appointed as Union Minister for Home Affairs in 2012.
ALSO WATCH: Lok Sabha Elections 2019: Chaos at roadshow in Wayanad, Rahul Gandhi comes to mediapersons' rescue | Live Updates