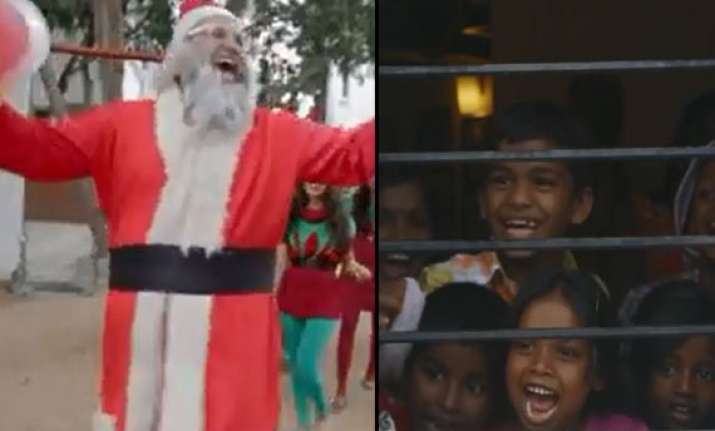 What did you do this Christmas to earn an innocent smile?
 
The kids at Jeevanrathi Foundation had the surprise of their lives, when Amazon Santa showered them with gifts this Christmas!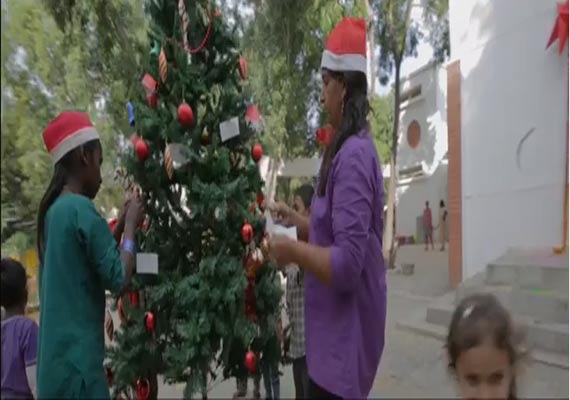 The Tamil Nadu foundation that looks after underprivileged and differently-abled kids, belonging from lower strata of society was approached by Amazon India.
 
It was going to be yet another boring day for the school children of Jeevrathani Foundation, when Amazon India planned a surprise for them all.
 
This Christmas, they did something amazing to bring million dollar smile on those innocent faces, on Christmas Amazon donned the role of Santa Claus and showered these little kids with beautiful presents.

 
The teacher asked the kids to write their wishes in the red cards and hang it on the Christmas tree.
 
To their pleasant surprise, next day all their wishes came true and gifts wrapped in Amazon carts were kept under the Christmas tree.
 
This noble gesture by Amazon India is a beautiful way to fulfill ones corporate social responsibilities.
 
Indeed a great way to give back to society!