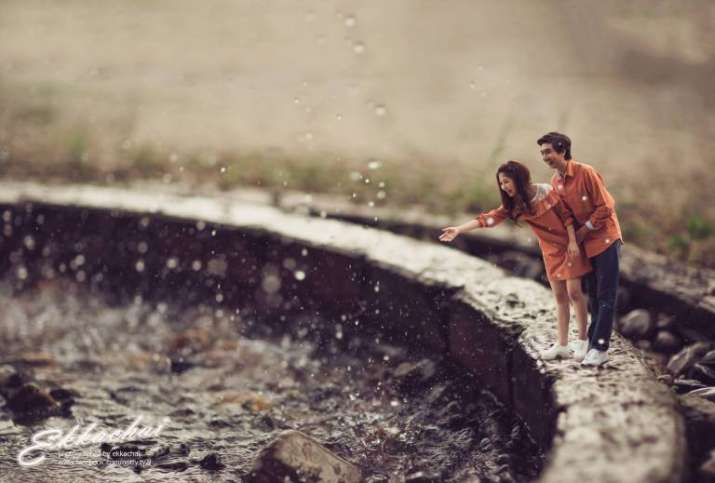 Thailand: If you're bored of the same old traditional wedding pictures traipsing through the grass hand-in-hand shot, or the classic wedding party all looking up at the camera group photo, then this new way of taking pictures might fascinate you eminently.
The bridegrooms are still charming and the wedding dresses are still beautiful but it's what the Thai photographer does with his subjects that takes your breath away.
Ekkachai Saelow creates focus in a very unusual way. He shrinks his subjects and places them in over-sized sceneries making the subjects look like miniatures.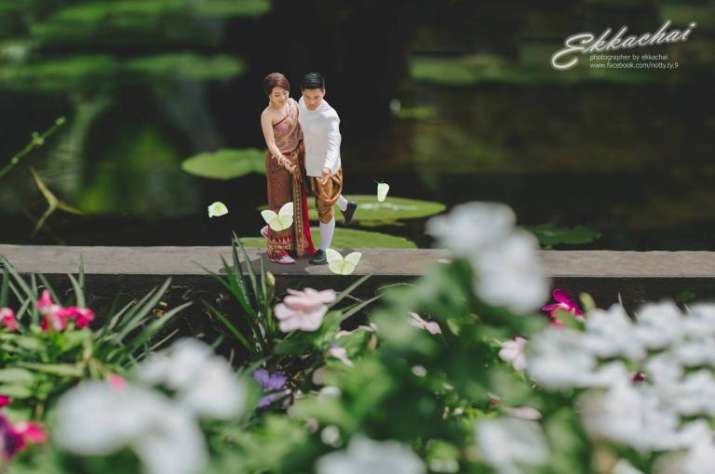 Picture perfect Miniatures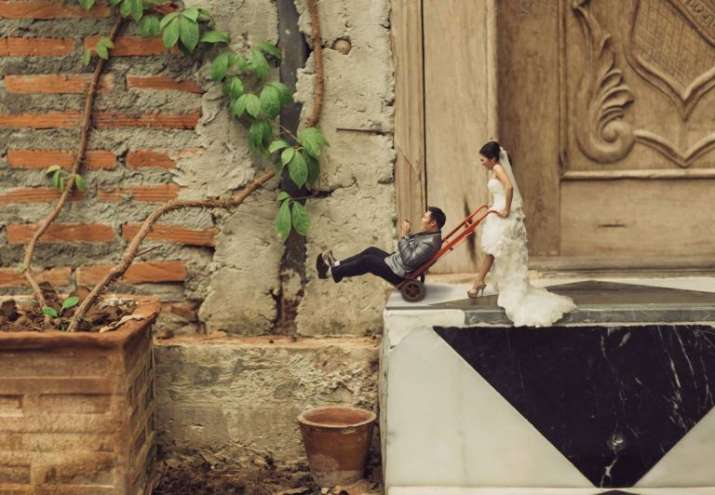 Picture perfect Miniatures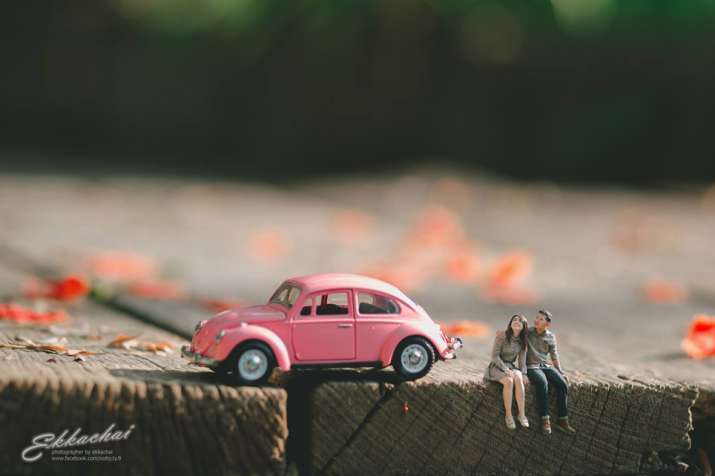 Picture perfect Miniatures
According to Bored Panda, the name of his photography business, คนตัวเล็ก, literally means "small person".
Maybe it compliments the fact that the couple is setting off into the big wide world together or it's just a way of creating something strange, yet breathtakingly beautiful. Either way, his small world has made a substantial impression by gaining a lot of popularity. He has over 180,000 fans on Facebook and the number is significantly growing each day.
In case you don't know how he does it, well, he cuts the couples out of his original pictures.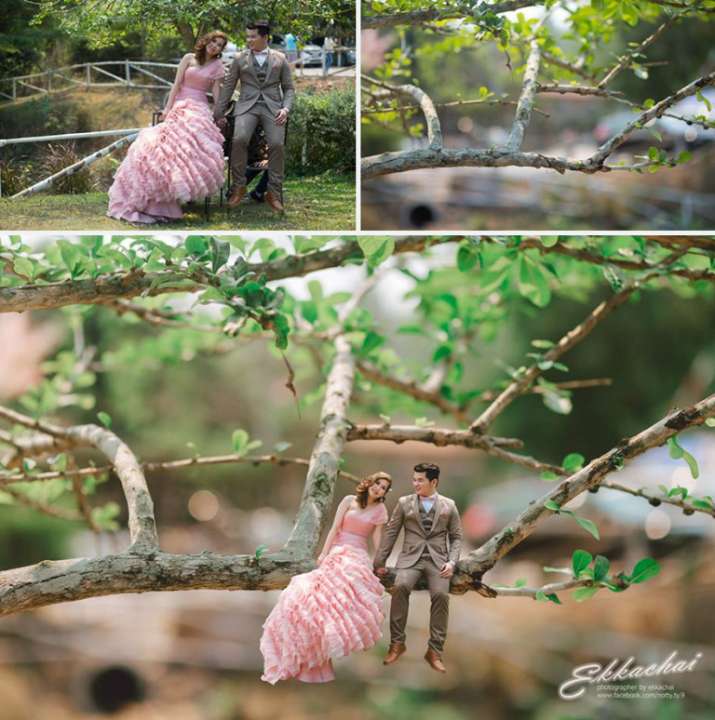 This is how it's done
Then he uses tilt-shift editing to create a tiny fantasy world. In simple terms a tilt-shift photo is one where only a section of the photo is in sharp focus. The rest (the foreground and background) is blurred.
It is achieved by tilting the camera lens at a different angle to the camera's sensor.
The final pictures are terribly romantic where these tiny couples are locked in their dreamlike worlds.
 Technical wizard! Isn't he?