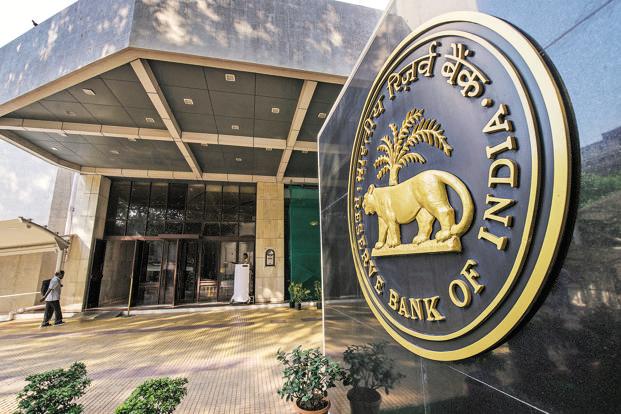 Buoyed by robust corporate earnings and consistent rural demand, the Reserve Bank of India (RBI) today retained the GDP forecast for the current fiscal at 7.4 per cent even as it flagged global trade tensions for Indian exports.
In the third bi-monthly monetary policy statement for 2018-19, the central bank said several indicators suggest that economic activity has continued to be strong. The statement issued after three-day meeting of the Monetary Policy Committee (MPC) noted that the progress of the monsoon so far and a sharper than the usual increase in MSPs of kharif crops are expected to boost rural demand by raising farmers' income. (Read: Full text of 3rd bi-monthly Monetary Policy Statement)
"Robust corporate earnings, especially of fast moving consumer goods (FMCG) companies, also reflect buoyant rural demand," the central bank said, adding that investment activity remains firm even as there has been some tightening of financing conditions in the recent period.
Based on an overall assessment, the RBI said that the GDP growth projection for 2018-19 is retained, as in the June statement, at 7.4 per cent.
As per the RBI, the growth would be in the range of 7.5-7.6 per cent in first half of the fiscal and 7.3-7.4 per cent in October-March 2018-19 period "with risks evenly balanced". The central has also projected the GDP growth for first quarter of the next financial year at 2019-20 at 7.5 per cent.
The monetary policy statement further said that increased FDI flows in recent months and continued buoyant domestic capital market conditions bode well for investment activity. The central bank said that activity in the manufacturing sector is expected to remain robust in Q2, though there may be some moderation in pace. Rising trade tensions may, however, have an adverse impact on India's exports.
RBI hikes lending rates
In the fresh monetary policy announcements today, RBI increased the policy repo rate under the liquidity adjustment facility (LAF) by 25 basis points to 6.5 per cent. Consequently, the reverse repo rate under the LAF stands adjusted to 6.25 per cent and marginal standing facility rate and Bank Rate to 6.75 per cent.
RBI had increased the benchmark short term lending rate (repo rate) by 0.25 per cent to 6.25 per cent in its last policy review in June on inflationary concerns.
The retail inflation, which is factored in by the MPC, spiked to a five-month high of 5 per cent in June on costlier fuel.
The government has mandated the Reserve Bank to keep inflation at 4 per cent (+/- 2 per cent).
Experts also opined that the government's decision to substantially hike the minimum support price for Kharif crop will have adverse impact on inflation. (Read: RBI expects food prices to drive retail inflation to 4.8% in second half of FY19)
While crude oil prices have come off the three year high, they continue to be volatile threatening inflation and current account deficit.
Also read | RBI hikes lending rates, EMIs to get costlier
(With inputs from PTI)