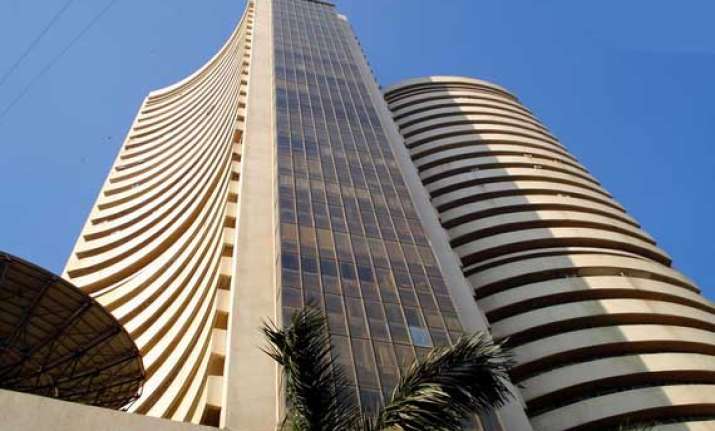 Mumbai, Dec 30:  Led by RIL and ONGC, the combined market capitalisation (m-cap) of the 10 most valued companies in the last trading week of the year surged by Rs 22,520 crore in an overall strong stock market.
Energy major Reliance Industries Ltd' market value soared by Rs 5,630 crore to Rs 2,71,897 crore—the biggest gain in the domestic market capitalisation chart.
State-owned ONGC was the second biggest m-cap gainer as its value soared by Rs 4,064 crore to Rs 2,27,447 crore.
The valuation of SBI shot up by Rs 2,956 crore to Rs 1,59,557 crore and NTPC's m-cap moved up by Rs 2,638 crore to Rs 1,28,917 crore.
ICICI Bank saw its market capitalisation climb by Rs 2,254 crore to Rs 1,31,717 crore, Infosys' value jumped by Rs 1,488 crore to Rs 1,33,130 crore. The market value of TCS was up by Rs 1,410 crore to Rs 2,47,647 crore.
ITC's m-cap soared by Rs 1,062 crore to Rs 2,27,591 crore, CIL added Rs 853 crore to end at Rs 2,23,599 crore. HDFC Bank's market value rose by Rs 165 crore to Rs 1,60,047 crore.
RIL continued to rule the list of top-10 companies followed by TCS, ITC, ONGC, CIL, HDFC Bank, SBI, Infosys, ICICI Bank and NTPC.
Market capitalisation is the total market value of all of a company's outstanding shares.
The 30-share BSE benchmark index Sensex rose by almost 203 points to end the week at 19,444.84, snapping its two-week string of losses.