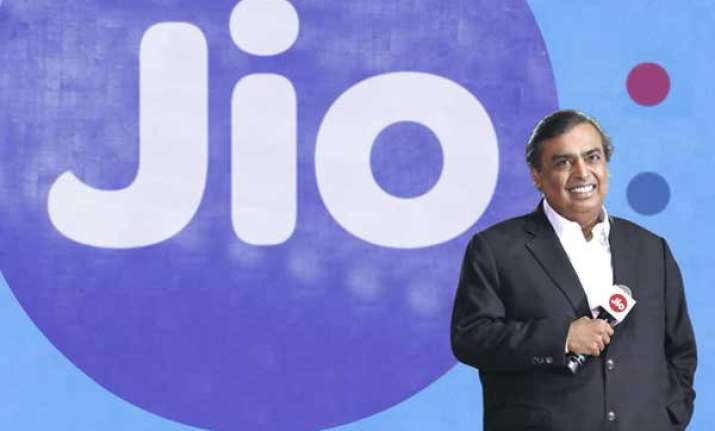 The telecom regulator's decision to slash interconnect charges by around 57 per cent is set to act as another shot in the arm for Mukesh Ambani-owned Reliance Industries Limited (RIL). With TRAI's decision to cut Interconnect Usage Charge, or the fee paid to telecom operators when the call is terminated by the operator from where the call originated, expected to result in an upgrade in valuation for Reliance Jio, its parent RIL could benefit as well.
Investment banking firm CLSA expects the reduction in IUC to translate into 8 per cent higher consolidated earnings per share (EPS) for RIL between FY18 and FY20. It also raised RIL's target price to Rs 1,050 from Rs 990, apparently in view of TRAI's decision to render IUC nil from January 2020.
Similarly, Morgan Stanley in a note said the cut in IUC rate would translate into 76 per cent upside for RIL in its pre-tax FY19 earnings and Rs 54 per share in the net asset value of RJio assuming the rate cut benefit are retained.
There is good reason behind the optimism regarding market gains for Reliance Industries:
Reliance Jio will be a prime beneficiary of TRAI's cut in IUC given its higher share of outgoing calls. Going by an estimate put out in an analysis of Jio's June 2017 quarter data by Credit Suisse, RJio will save Rs 30-40 per subscriber per month in termination charges that it incurs from October 2017. IUC fees account for one of the biggest items of operating expenditure.

 

The cut in these costs would mean that operating profit margins of Jio will be higher than the market expectations. This could translate into Jio yielding positive profit before tax and free cash flow earlier than the Street expectations of FY20-21.
 
Other than the IUC factor, there are other triggers for Reliance Jio as well. Its 4G-enabled Jio phone, bookings for which hit the 6 million mark as on September 4, should begin deliveries in a few days. The 4G capabilities, coupled with the low-cost factor, could lead to significant addition to its operating profit. The deliveries also sit in well with TRAI's decision, giving the company significant headroom with its already fat stockpile of financial reserves.
 
Compared to the 3 per cent gains that the Sensex has made, shares of Reliance Industries have gained over 20 per cent in the past three months. Market experts had  pegged the Jio in a valuation range of Rs 150 to Rs 300 per share. However, the IUC rate cut to 6 paise per minute from 14 paise could mean substantial savings in operational expenditure for RJio, and subsequent upgradation.  
 
The RIL stock touched an all-time high of Rs 872.10 in Wednesday's trade. Moreover, TRAI's decision is going to extend Jio's gains versus its rivals like Airtel, Vodafone and Idea who plan to challenge the decision legally.