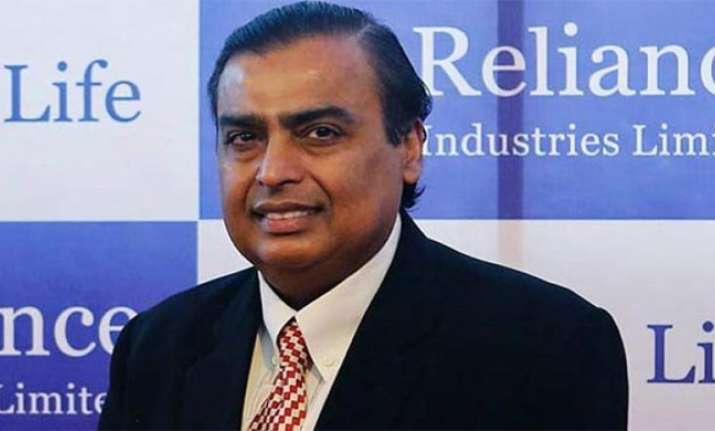 Shares of Reliance Industries, India's largest private sector conglomerate, gained as much as 4 per cent, a development seen as a reaction to TRAI's decision to slash Interconnect Usage Charge (IUC) to 6 paise per minute from the prevailing rate of 14 paise per minute effective October 1. The move by the telecom regulator is seen as a boost to Reliance Jio which had alleged that continuation of IUC beyond 2014 had resulted in older operators benefiting to the tune of Rs 1 lakh crore.
Going against the tide in a sluggish market, shares of Reliance Industries scaled to a new all-time high on the bourses on Wednesday. The RIL stock surged nearly 4 per cent to hit a new intra-day high of Rs 872.10 a share on the BSE. It is currently trading at Rs 848.55, up 1.19 per cent from its previous day closing.
The last nine trading sessions have seen the stock gain as much as 6.3 per cent from a low of Rs 817.15 on September 8.
While shares of Idea Cellular spiraled 3.73 per cent to currently trade at Rs 80 after touching an intra-day low of Rs 77, stock of Bharti Airtel, which had also opposed TRAI's move to slash IUC, surprisingly gained 0.54 per cent to trade at Rs 396.95.
TRAI has announced a cut in mobile termination rate to 6 paise per minute effective October 1, 2017 and to zero effective January 1, 2020.
The decision to cut IUC rate by a whopping 57 percent is expected to cheer the new entrant Reliance Jio, the telecom arm of Reliance Industries. Back-of-the-envelope calculation suggests that TRAI's latest decision to cut IUC to 6 paise could result in savings of over Rs 5,000 crore for Reliance Jio which uses VoLTE technology for its entire phone call service. VoLTE (Voice over Long-Term Evolution) is high-end and latest version of calls that are made on Internet-based networks.
Airtel, which has just started VoLTE-based calls and plans to expand it to across India by the end of the current fiscal, and Vodafone stand to cumulatively lose between Rs 1,200-2,000 crore, industry estimates suggest.
"At a per-consumer level, on a 100 mn sub base, a saving of US$550-600 mn translates into roughly Rs30-33/sub/month. Whether Jio retains the benefit or chooses to pass on some or all of it to the consumer is tough to say. However, that this move by TRAI opens up the possibility of Jio becoming more aggressive is a clear negative for incumbents in our view," Kotak Equities said in a note.