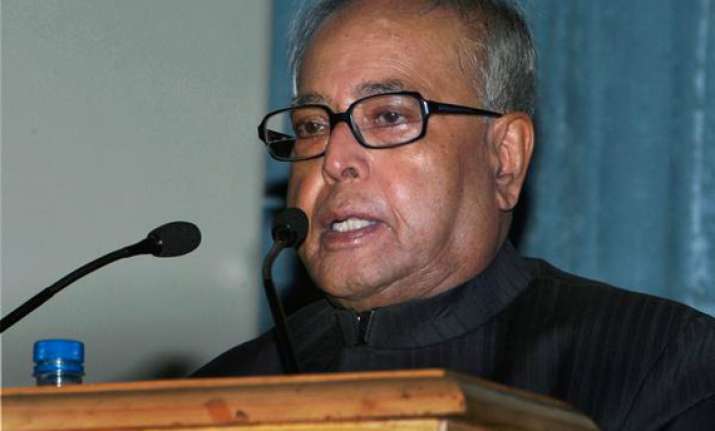 New Delhi, Feb 7: Describing the 6.9 per cent growth projected for the current fiscal as disappointing, Finance Minister Pranab Mukherjee today said it was on account of a slowdown in industrial output and investment growth.

"Though figures of advance estimates for GDP for the current fiscal somewhat look disappointing by our recent growth experience, considering the current global context and the slowdown in the domestic industrial sector in particular, the growth performance is not all that surprising," Mukherjee said in a statement.

Earlier in the day, the Advanced Estimates released by the Central Statistical Organisation (CSO) said the economic growth is likely to fall to 6.9 per cent in 2011-12.

The GDP would slow to a three-year low, against 8.4 per cent expansion in the last fiscal.

Mukherjee said although investor sentiments have improved in recent months, it is still an area of concern. Besides the government is also working towards fiscal consolidation and controlling inflation.

"We shall have to give more focus on both reaching higher growth trajectory and at the same time to keep in mind that the inflation should continue to be in moderate range," he told reporters here.

He said the main reason for decline in the GDP growth is slowdown in industrial growth, in particular in investment growth, but exuded confidence that the growth figures could be revised upwards when the full data for year 2011-12 becomes available.

"No doubt these are challenging tasks, but national and international environment has thrust upon challenges. We shall have to face these challenges collectively," he said.