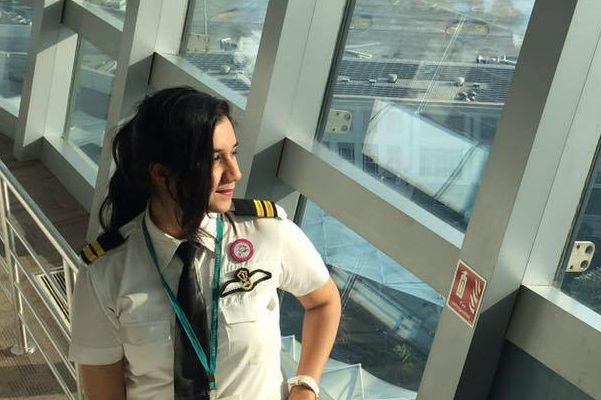 21, an age where most of the people are usually buried in their books or are wondering what to do in their lives. But this girl defied all the odds with her amazing achievements. 
At just an age of 16, Ayesha Aziz was way too ahead than most of us. She received her student's pilot license from Bombay Flying Club. This feat made her the youngest woman pilot in the country. 
But that's not all. Ayesha, a Mumbai resident received her commercial pilot licence and soon she'll be flying a passenger aircraft soon! 
She posted a picture on her Facebook account.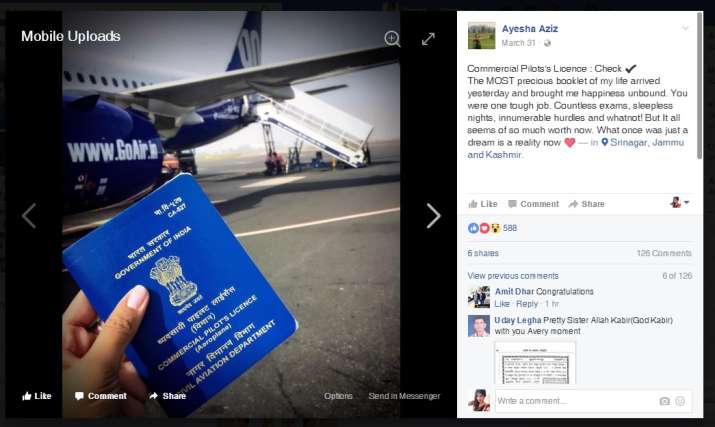 At just an age of 21, Ayesha Aziz becomes the youngest pilot of India!
Her interest in flying the aircraft began when she would fly with her parents to her mother's home town in Kashmir twice a year. 
She told a leading daily, ""While I would enjoy take-off and landing of the plane, my brother would be scared and always sleep during the flight,"
Ayesha also got an opportunity to visit NASA back in 2012 and meet the former astronaut John McBride and her second biggest inspiration Sunita Williams in Mumbai. 
Aziz solely credits her family to inspire her and fill her with the all the positivity she needed to achieve this feat. Her father is a Worlo-based businessman, whom she says, is the biggest driving force behind her success. 
The young pilot aims to fly a MIG-29 fighter jet at the Sokul airbase in Russia. We hope, just like her other dreams, this also comes true as well.