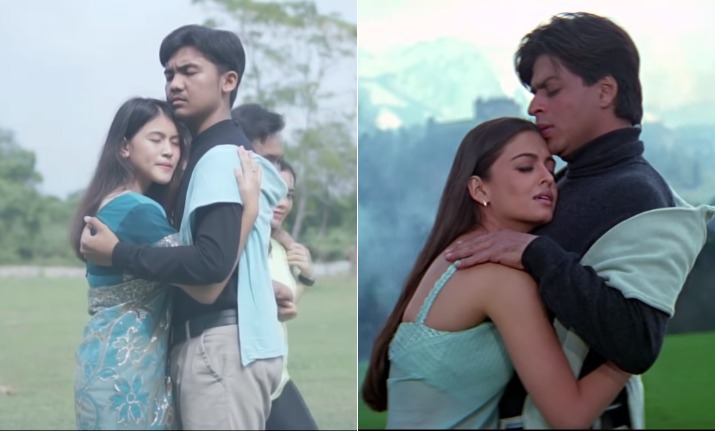 Shah Rukh Khan's fandom knows no limits or boundaries. Not only in India, the Bollywood superstar finds fans in every country, including USA, UK and Dubai. We saw many parodies of Shah Rukh Khan's iconic Bollywood songs and often they made to the internet. A month ago, K-Pop band IN2IT was in Mumbai, where they performed on SRK's popular song Bole Chudiya. Another video has popped up on YouTube which shows an Indonesian couple recreating the iconic Mohabbatein song Humko Humi Se Chura Lo. They wore almost the same kind of clothes as Shah Rukh Khan and Aishwarya Rai in the original song from Mohabbatein. 
The young actors recreated the iconic song with the expressions. They tried to rekindle Aishwarya and Shah Rukh Khan's chemistry in their video and were quite successful with that. The video has been circulated by numerous SRK fans on the social media and we hope that it reaches Shah Rukh Khan as well. 
It would be exciting to see how Shah Rukh Khan will react to see his iconic song turned into a parody video. The video has clocked more than 60,000 views on YouTube and around 5k likes. The video has gone viral on the internet. 
Before this, Korean band In2it performed on Bole Chudiya in Mumbai and the video was storming the internet for few days last month.