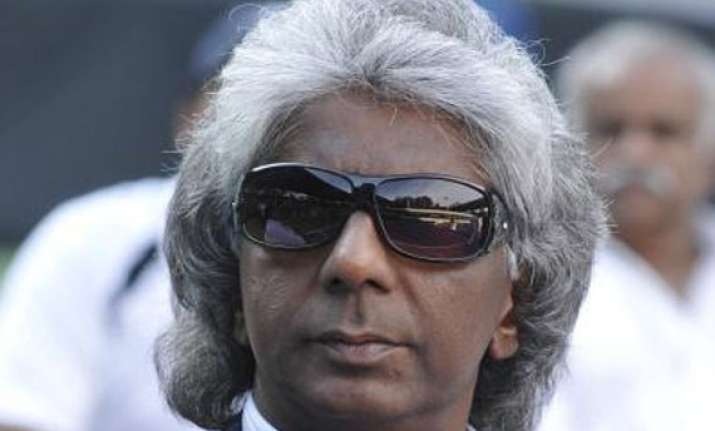 New Delhi: India's new Davis Cup captain Anand Amritraj Friday said his focus will be on developing a good second singles player so that Somdev Devvarman is not under too much pressure.
Amritraj, who was appointed the non-playing captain last month, will have the Jan 31-Feb 2 Asia/Oceania First Round tie against Chinese Taipei as his first assignment.

"Doubles has never been a problem, we've always had great players. Our problem is singles, especially the second player. We have Somdev in the top-100 in the world and we need someone in the 150-200 region if we have to make the World Group. Otherwise there is going to be a lot of pressure on Somdev," said Amritraj on the sidelines of the national championships here at the Delhi Lawn Tennis Association (DLTA) Complex.

"We'll take one step at a time. We have lot of good young guys in the pot. I got a chance to see everybody in Maharashtra Tennis League in January. I got acquainted with the boys so I know who I'll be working with. They are 250-300 in the rankings. They need to make a 100-spot jump which is not inconceivable for someone like Sanam Singh or Yuki Bhambri. They are definitely top-200 players."

Questioned about the doubles team, the 61-year-old said he has the "problem of plenty" with Leander Paes, Mahesh Bhupathi and Rohan Bopanna in the mix.

"Our doubles team is all set except that we have three guys but don't know whom to play; a nice problem to have. I heard rumours that Mahesh Bhupathi is quitting at the end of the year. Now I hear he is quitting next year. I haven't spoken to him yet so we'll see," said the US-based Amritraj.

India has always been assured of at least winning one match - the doubles - but then Bhupathi and Paes are at the fag end of their careers. Who does he think will replace the duo?

"We have Rohan there, he is only 33 and is ranked No.5 in the world. He is at the top of his game and can be around for another two-three years. Somebody told me Leander wanted to play the Olympics again, by then he would be 43, which is amazing. We just have to wait and see how it plays out. We still have a couple of months before we pick the team," said Amritraj, who with his brother Vijay formed a successful doubles team in the 1970s-1980s.