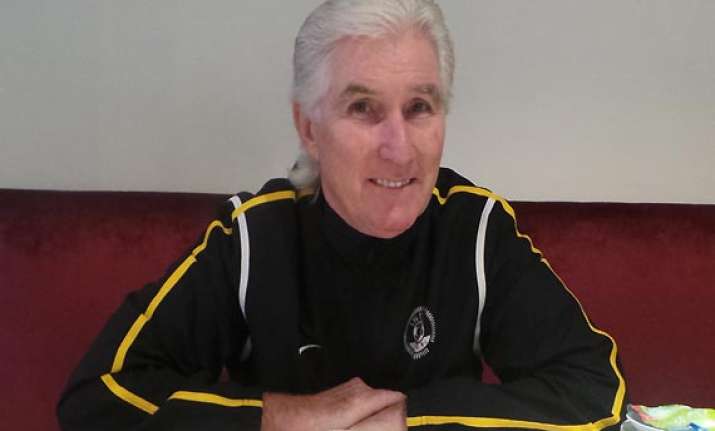 New Delhi:  Indian football's outgoing youth development chief coach Colm Joseph Toal said he was proud of his seven-year stint and feels the youngsters are in better shape today.
The Englishman, whose contract expired Wednesday, said he was incredibly lucky to have been in India for over seven-and-a-half years.
"In today's football environment that is something to feel very proud of. The All India Football Federation (AIFF) can take great credit for the support and encouragement they have given me over the years. I hope our coaches presently in place will also receive the same support in the future," Toal was quoted as saying by AIFF.com.
Asked how he would describe Indian football in 2014, Toal said: "I feel the game is in better shape today. There is a greater awareness of what we need to do to catch up with the rest of the football world than when I arrived in 2007."
Toal said when he took over there were some challenges like every job had.
"Every new job has its own different set of challenges. The important message for all coaches is to give their support staff and players the confidence and create a positive environment where there won't be any problems, but only solutions," he said.
Toal said all the coaches, who have worked under him, are as good as any in the world.
"We have had a group of coaches in our national team programme who, I feel, could coach anywhere in the world. We do not have enough of them but the coach education programme that Robert Baan and Scott O'Donell have put in place will hopefully, in time, produce the numbers of well qualified coaches any serious football playing Country needs," he said.
When Toal took over in 2007, the AIFF had just launched its youth development programme.
"The money that has been invested have given us the opportunity to expand and improve our junior national teams. We have gone from four-month long camps to year-long regional academies in the U-14, U-15, U-16 and U-19 categories. This development will help our junior teams and of course, our senior national team enormously in the future," he said.