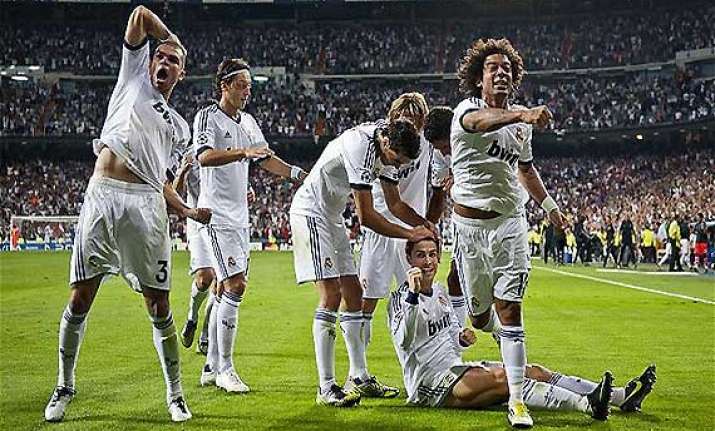 Madrid: Cristiano Ronaldo once again came to the rescue for Real Madrid as Carlo Ancelotti's side finally ran out with a comfortable 4-0 win in their Champions League tie at home against Copenhagen.
Ronaldo scored twice when his side, which needed a positive result to erase doubts over their performances, were struggling Wednesday to break down a defensive rival, reports Xinhua.
Real Madrid were without Gareth Bale, who was diagnosed with a muscle contracture this Wednesday and presumably won't play again until the middle of October, but coach Carlo Ancelotti kept faith with striker Karim Benzema, who has come in for criticism in recent weeks after a string of missed chances.
There was another important change in the Madrid side as young defender, Rafael Varene came into the side for Sergio Ramos, while Javier Carvajal got his chance at right back instead of Alvaro Arbeloa and Iker Casillas as promised to return for the Champions League.