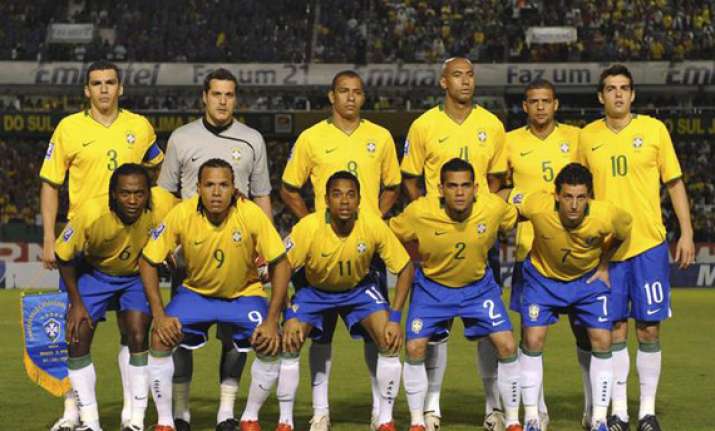 Panaji, Aug 8: Brazil and Portugal are unlikely to send their football teams to the Lusofonia Games beginning November 2 in Goa even as some of the participating nations have expressed their reservations on the infrastructure being put up in the state.
Lusofonia Games CEO Keshav Chandra who recently visited Macau, the headquarters of Association of the Portuguese Speaking Olympic Committees (ACOLOP), met Brazil representative Bernard Rajzman, a former sports minister, and requested him to send a football team but the latter insisted they want to be paid to send their football squad.
"I did not take the discussion further as government does not have money to pay for appearance," Chandra said today.
Chandra recently visited ACOLOP to apprise it on the infrastructural work being carried out by the Goa government to host the Lusofonia Games.
Chandra said he also met joint secretary of the Home ministry on his return and sorted out the visa problem which was one of the major hurdles for visiting teams.
Gurudatta Bhakta, the other member of the visiting committee, said that participating countries had shown reservations on sending their teams because of the present state of infrastructure but assured us that they would certainly send their teams once satisfied with the facilities.
"Angola has already promised to send teams for all nine disciplines. While East Timor will be partly funded by ACOLOP to send their teams," Bhakta said.
On the issue of International Olympic Association's (IOC) non-recognition of the IOA, Bhakta said that IOA executive would be meeting on August 25 for an amendment to the constitution as pointed out by the IOC.
"Things would be sorted out around September 22 thus clearing the way for National Olympic Association to function smoothly without fear of backlash from IOC," he added.